Recycling seen as important, but some admit they don't bother
Updated: Aug 12, 2011 09:31 AM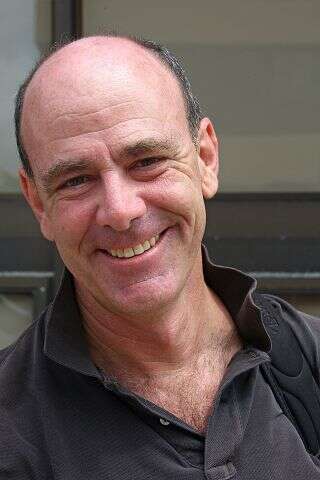 Government cut back on recycling collection this month, stating insufficient buy-in from the public. As a result,
The Royal Gazette took to the streets to see if residents were bothered by the change from a weekly pickup to once every fortnight.
A casual poll of pedestrians in the Queen Street area revealed that all who spoke with this newspaper agreed that recycling was important for the environment. However, most didn't bother to separate recyclables from their regular garbage because they didn't believe Government was actually recycling.
"It all goes straight to the incinerator," said one woman who would only identify herself as 'Lisa'.
"The Government doesn't recycle because it costs too much, even though they should."
The MBS fitness employee said she supported the green concept but didn't believe paper and aluminium were being recycled.
Rebecca Wallington, owner of the holistic fitness centre, said she agreed with her employee but chose to recycle anyway.
"What they choose to do is not my problem. I'm doing my part," the MBS boss explained.
Others said they didn't recycle because it was too much of an effort.
"I guess I'm just too lazy," said Marcus Burgess, building manager of Par-la-Ville Road's Power House.
"But we recycle at my building," he added.
Guest worker Davis Mwangi said he hadn't been recycling because he "didn't know that they even recycled here".
Mr Mwangi said he simply wasn't aware of any Government efforts to recycle and care for the environment.
Others stressed how important it was that the Island recycle.
Said photographer Charles Anderson: "It is absolutely necessary to recycle. They don't recycle glass here, but they should. I also compost."
Weldon Wade also thought recycling was necessary for the sake of the environment.
As a member of the Bermuda Sub Aqua Club he said he always participated in the annual KBB marine clean-up. Not only does he recycle at home, he also recycles at his job, Argus.
Anthony Hall said that he recycles because "it seemed responsible". His mother, Francis Hall added that she recycled because "that's what people say to do".