Bermudians overseas feel the power of Hurricane Irene
Updated: Aug 26, 2011 10:21 AM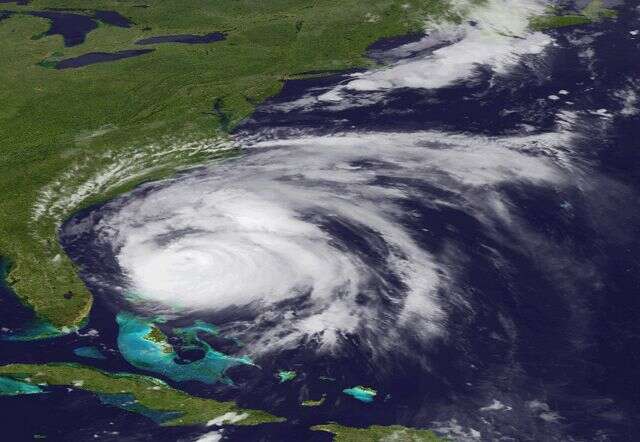 Bermudians caught in the path of Hurricane Irene yesterday reported fierce winds as the season's first major storm pummelled the Bahamas.Carnival Fantasy yesterday announced it would not be stopping in Bermuda over the weekend, but proceed to Cozumel and Key West instead.Royal Gazette Weather
Guilden Gilbert, sheltering with his family in Nassau, said at noon yesterday that the storm's eye was passing 70 miles east of the capital.
Mr Gilbert said gusts of 80mph to 100mph were hitting the area. The island of Eleuthera, east of Nassau, was taking "the full brunt of the hurricane".
"We will have no idea how they are faring until the hurricane is gone," Mr Gilbert said.
"Reports we saw from other islands to the south of Nassau was that there was some damage, but nothing substantial, and as far as we know there has been no loss of life, which is the key factor, as material possessions can be replaced."
Irene, which quickly strengthened to a major Category 3 as it entered warmer waters, had earlier struck the Turks and Caicos Islands.
Virginia Stephens, holidaying with her family at Grand Turk, said the storm had knocked out electricity there on Tuesday night.
"It was Category 2 and it took several hours to go over, so we had very strong winds," Ms Stephens said. "We lost some tiles off the roof and branches were knocked down."
Winds eased up on Wednesday, leaving Grand Turk "sunny and calm" yesterday, she said.
Forecasters predicted Irene would turn north as it left the Bahamas, possibly jumping to Category 4 strength.
The hurricane is expected to pass several hundred miles west of Bermuda tonight
Irene's advance has prompted cruise ships to alter their schedules. Three ships left Bermuda yesterday one day earlier than planned.
The
Projections show Irene hitting the Outer Banks of North Carolina tomorrow, and moving up toward the US Northeast by Sunday.
Useful website:
www.weather.bm