Air Canada faces strike action
Created: Sep 20, 2011 09:36 AM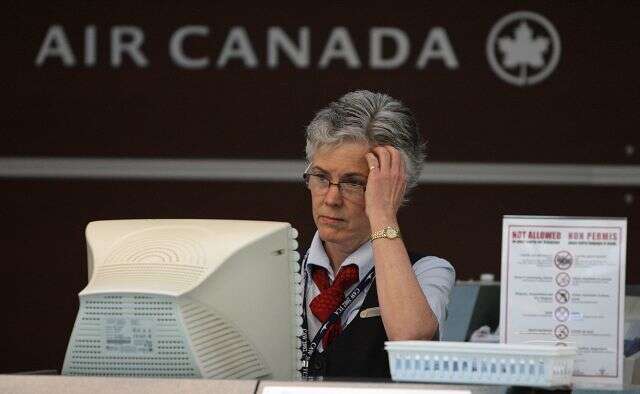 Air Canada flights to and from the Island scheduled for later this week could be in jeopardy as flight attendants prepare to go on strike.
According to the airline, it received a strike notice from the Canadian Union of Public Employees, who represent the airline's 6,800 flight attendants, that they plan to begin strike action on Wednesday.
"Talks between the parties are ongoing and will continue prior to the strike deadline, assisted by federally-appointed mediators," a spokesman for the airline said.
Should the flight attendants go on strike, the airline said it will implement a partial schedule, but it is not yet known if it would affect travel to and from Bermuda.
Any industrial action is expected to be brief, with the Canadian government is expected to quickly legislate the employees back to work.
As a result of the uncertainty, the airline has introduced a more flexible rebooking policy to allow travellers scheduled to fly over the next six days an opportunity to rebook their seats free of charge.