Dog lovers request meeting with minister over ban on importing pets from the UK
Updated: Nov 23, 2011 08:55 AM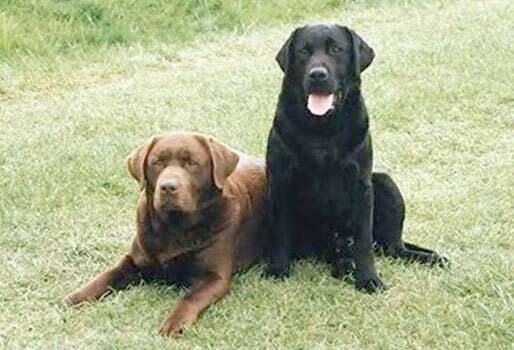 Pet lovers fear they'll soon be banned from bringing puppies and kittens to Bermuda from the UK.
Government's veterinary officer is said to be keen to put a block on the animals after Britain relaxes its rabies regulations on January 1, 2012.
That would mean an end to more than 350 dogs and cats being brought from the UK every year, mainly as pets or to take part in shows; and owners could no longer take their pets overseas for competitions, because they wouldn't be able to bring them back.
Veterinary officer Jonathan Nisbett has apparently suggested Australia and New Zealand as alternative sources for people who want to import pets. Protesters have written to new Environment Minister Marc Bean to request a meeting over the proposal. They fear a ban on British puppies and kittens will lead to:
l an increase in Bermuda puppy mill breeding, in which animals are raised in cramped and crude conditions;
l problems with inbreeding;
l health, temperament and quality issues with puppies bred by people with little knowledge;
l further inflated costs from opportunistic breeders taking advantage of the ban.
A letter written by Mr Nisbett to a couple who had asked advice on importing a puppy, dated November 10, states: "Changes to UK import regulations are due to come into effect January 1, 2012.
"These new regulations violate international standards of rabies control and the UK will cease to meet the criteria to be considered 'rabies free', even if they don't actually have a case of rabies.
"Similar to some other countries, I propose that Bermuda cease accepting UK puppies and kittens as freely as we have. I know there will be great opposition to that proposal.
"I have also considered accepting only young puppies/kittens (ie under age 14 weeks) from the UK, but that too raises questions of inconsistency.
"Of course the final decision will be a legislated one, and so will come from the Parliamentarians. It is all still in a state of discussion and uncertainty.
"Thus I recommend that you do not make any payments towards a UK puppy. Your next option will be an animal from Australia or New Zealand.
"I apologise for the continued uncertainty, however this is the best that I can advise at the present time."
SPCA chairman Andrew Madeiros, Bermuda Kennel Club chairwoman Carole Havercroft and dog owners Eileen Thorne and Janice Moran have requested a meeting with Mr Bean, saying they want to find out Government's official policy.
From January 1, the UK's Department for Environment, Food and Rural Affairs (DEFRA) new EU Pet Movement Policy will allow dogs to enter the UK from the EU, and listed non-EU countries which include the US and Canada, after just one rabies vaccination and a 21-day wait period.
DEFRA believes this change in import regulations does not introduce a significant risk to animals or people and will bring the UK's Pet Travel Scheme into line with the most recent science.
It states: "Forcing pets to spend six months in quarantine, a practice dating from the 1800s, is no longer necessary because of vastly improved rabies vaccines and treatments."
The protesters did not wish to comment ahead of their meeting with Mr Bean, but wrote on Facebook: "To ensure that puppies have the best possible chance of developing into well socialised adult dogs, it is critical that pet owners can acquire puppies at the correct age which is between eight to 12 weeks.
"At this age puppies are still in the early socialisation period. Puppies coming in at ten months of age can bring behavioural problems if they have not been socialised properly and many average pet owners cannot cope with them.
"We are asking that puppies and kittens born in the UK should continue to be eligible to be imported to Bermuda under the current regulations provided that they have remained in the UK from birth, and arrive between ten to 14 weeks of age.
"As is currently required, each puppy/kitten would need a Health Certificate from a registered DEFRA veterinarian and documentation would be required to state that they have not moved outside of the UK prior to importation to Bermuda.
"Should a case of rabies ever occur in the UK, then Bermuda could review the importation regulations at that time."
What do you think? E-mail news[AT]royalgazette.bm.