Bermuda resident's daughter dies in Florida
Updated: Mar 16, 2012 09:50 AM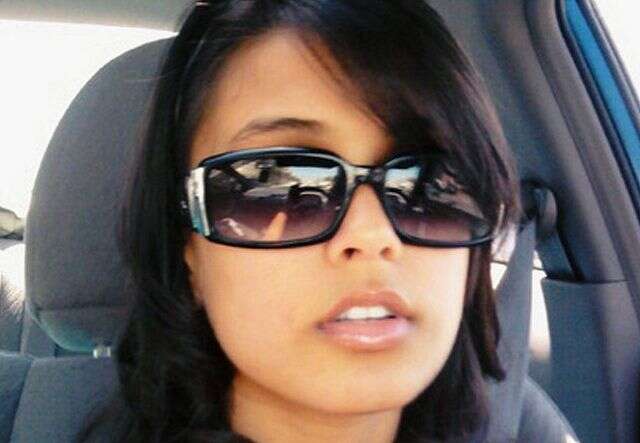 A local family is in mourning today after a 23-year-old was killed in an early-morning accident in the US
Juthika Ramotar, daughter of well-known bus operator Peter Ramotar, died in a single-vehicle road crash in Florida.
Her father was visiting her at the time.
Miss Ramotar was travelling in the car with two girlfriends who were also in their early 20s, at the time of Saturday's horrific accident.
A family member told
The Royal Gazette: "Juthika was not driving. One of her girlfriends was at the wheel. She lost control of the car and crashed into a pole.
"The car exploded on impact. All three were killed instantly in the crash.
"Her father was waiting for her to arrive to take him to the airport; she never came. Once he found out why ... he has been totally beside himself ever since."
Mr Ramotar has worked for the Public Transport Board (PTB) in Bermuda for more than 15 years. His daughter was American.
"Juthika wanted to spend a bit more quality time with her father before he departed to return to Bermuda," the family member said. "Now instead, he is making arrangements to bury his daughter.
"Her mother is also in Florida assisting with the arrangements."
Miss Ramotar recently graduated from a Florida university after qualifying as a pharmacist.
She had since been working as a junior pharmacist at Walgreen's, the family member said.
Head of the Bus Operators Division of the Bermuda Industrial Union Glenn Simmons, issued condolences to the Ramotar family.
Speaking to
The Royal Gazette on behalf of Mr Ramotar's many colleagues and friends, Mr Simmons said: "I made a call to him in Florida because we are personal friends. When I learned of the tragedy I had to reach out to him."
The BIU representative said: "He is heartbroken and very distraught at the passing of his daughter.
"I just offered him prayers from his colleagues. I wanted to let him know if there is anything we can do to help him or his family through this hard time, we are more than willing to do so.
"[PTB director Dan Simmons] has told Mr Ramotar to take as much time as he needs to get through this.
"We feel for him and sent our condolences, we wouldn't wish this on anyone to have to go through something as devastating as this."
Juthika is survived by her parents and three siblings. Family members are in the process of making funeral arrangements.