UK officials investigate crash of Bermuda-registered Russian plane
Created: Apr 02, 2012 02:46 PM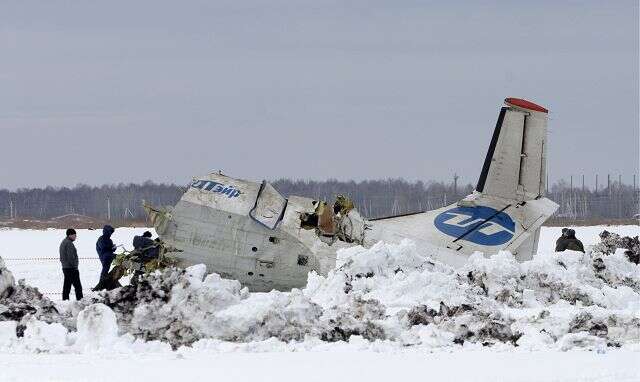 British air crash investigators are helping the Russian authorities after a Bermuda-registered aircraft crashed in Siberia.
The ATR-72 plane crashed outside Tyumen, a major regional centre in Siberia, Russia, today shortly after take-off, killing 31 and leaving 12 survivors hospitalised in serious condition, according to Russian emergency officials.
The French-Italian-made twin-engined turboprop ATR-72 plane was operated by UTair, flying from Tyumen to the oil town of Surgut with 39 passengers and four crew.
Today a spokesman for the Ministry of Transport, Department of Civil Aviation said that shortly before midnight last night the Department received information that the Emergency Locator Transmitter (ELT) from VP-BYZ had been activated. In a follow up with the operator of the aircraft it was confirmed that it had been involved in an accident.
The UK Air Accident Investigation Branch, responsible for investigating accidents on behalf of Bermuda, is now assisting the Russian Interstate Aviation Committee on the investigation into the cause(s) of the accident, said the spokesman.
"The Government of Bermuda offers its condolences to the families of the lost and injured passengers and crew members of UTair flight UT120."