Unemployment stood at 8% in December, 2012 report
Created: Apr 13, 2013 09:00 AM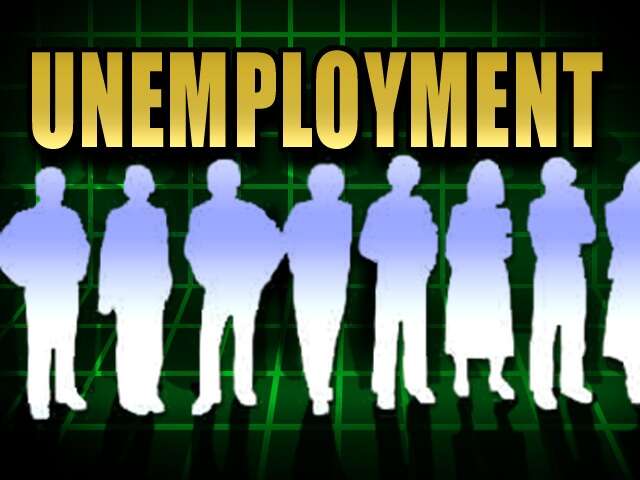 Bermuda's unemployment rate has almost doubled in the past three years, new figures show.
At the end of 2012 the rate was eight percent, compared to 4.5 percent in 2009.
The effect of the Island's economic contraction, currently entering into a fifth consecutive year, are seen in the latest labour market statistics released by Government. The unemployment rate has risen two percent in 12 months.
Two thousand jobs were lost last year, the total filled positions in the Island went down to 35,443, while the average weekly hours worked by those in employment rose.
Jobs held by Bermudians decreased by just over 1,000 to 25,132.
A breakdown of jobs held by Bermudians, spouses of Bermudians and other non-Bermudians showed decreases across the board.
There was only a marginal increase in positions held by those in the permanent resident category, according to data released by the Department of Statistics' Labour Market Indicators report.
The top-ranked occupation for men on the Island, in terms of numbers, is chef/cook.
There were 511 jobs in this category, with 428 of them being filled by non-Bermudians.
For women the top-ranked occupation, in terms of numbers, is executive secretary/personal assistant with 771 jobs filled.
All but 100 of those positions were filled by Bermudians at the end of 2012. Vacancies for executive secretaries and personal assistants totalled 77 in 2009, but were less than half that last year at 35.
The median gross earnings for all workers on the Island at the end of 2012 was $59,985, with women slightly higher on $60,759.
By category the median earnings were highest for non-Bermudians, at $78,881 with very little difference between the total for men and women.
For non-Bermudian spouses the median earnings total was $72,119 (with men ahead on $77,500), while for Bermudians the median came out at $57,144 (women earned almost $1,400 more than their male counterparts).
The average weekly hours worked for all job holders in Bermuda rose from 35.8 hours to 36.1 hours, with men working 0.2 hours more at 38.3 hours and women working 0.4 hours more at 33.8 hours.
Non-Bermudians recorded the highest average weekly hours worked at 40.8 hours.