Call for AG to apologise for religion comments
Created: Jun 19, 2013 09:00 AM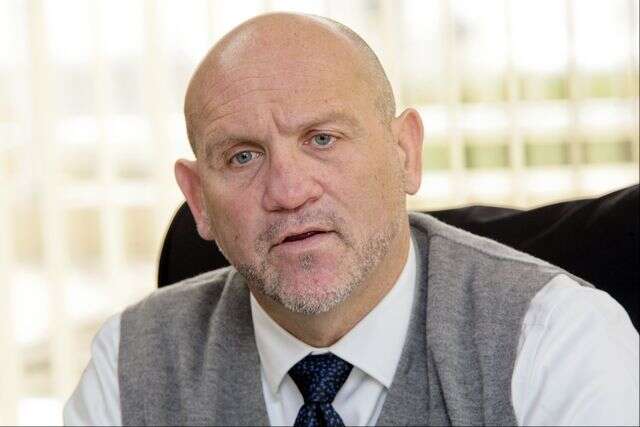 The Opposition Progressive Labour Party has demanded a public apology from Attorney General Mark Pettingill for comments he made in the House of Assembly about religiously motivated critics of the prohibition of sexual orientation discrimination.
"A large part of the phobia and the fear has come out of religious doctrine that people have been inducted with since they were young," he told his colleagues on Friday.
"We have even seen that where Ministers have been prepared to come right out and speak about people that are gay somehow being against the teachings of the Bible of God."
The Bible, he said, "is full of great stuff, great stuff, full of great things, good teachings, good teachings … but it is also full of some real scary crazy stuff."
He continued: "Anyone, to my mind, that wants to adhere completely and think you can take everything from the Bible, this is a frightening thing. A 2,000-year-old teaching that really originated around the time of the Iron Age and people thought the world was flat."
He said: "This is where it gets scary when the Kool-Aid drinkers get a hold of things, and aren't prepared to have any critical thought, aren't prepared to look beyond the whole."
Mr Pettingill went on to say that it was an "abomination" to use religious teaching to justify discrimination.
He noted that many gay people had left the Island because of "perceived homophobia"
"And so maybe now they will come home, what a wonderful thought, what a wonderful thought. And I hope for every one that does, we have one homophobe that leaves and goes somewhere else.
"So all the ones that feel that strongly about this on some religious basis that are entirely homophobic, please get up and leave and go somewhere else.
"Because I think there are a lot of countries not as advanced that will embrace you and say come on in. They can go somewhere else," said Mr Pettingill.
Yesterday, Shadow Community Development Minister Michael Weeks said that Mr Pettingill's "offensive and hateful comments directed towards the Christian community serve only to further polarise Bermudians."
"The Attorney General's statement that Bermudians who disagree with him and his Party's stance should 'flee Bermuda' shows an unprecedented level of intolerance and portrays his Party as being uninterested in building a diverse and inclusive Bermuda.
Mr Weeks added: "The fundamental freedoms on which our society are based include not only the freedom to follow one's conscience, but also freedom of religion and freedom of association. By his words, the AG has trampled on these fundamental freedoms and disrespected the beliefs of countless Bermudians. This is unacceptable.
"As a person of faith, the Premier must share the feelings of outrage and disappointment felt by people who have been offended by these vitriolic comments. We hope that he will move swiftly, exercise his authority and encourage his Minister to apologise to the people of Bermuda."
Mr Pettingill's comments have also caused outrage. One talk show caller said: "It indicated to me that the guy is arrogant, that he believes other people are beneath him. And even the reference to Kool Aid is about black people.
"It would be interesting to see whether Premier Cannonier would take a stand on this issue. It not only ostracised most people of faith, it also ostracised anyone who doesn't believe in this amendment."
Radio talk show host Sherri Simmons said that Mr Pettingill was effectively saying anyone who doesn't like proposed legislation can leave — something that would not be said to non-Bermudians or the international business community.
At a press conference yesterday, Mr Cannonier promised to make a statement on the issue.
Mr Pettingill declined to comment on this story.