City plan to tackle homelessness
Created: Jul 11, 2013 09:00 AM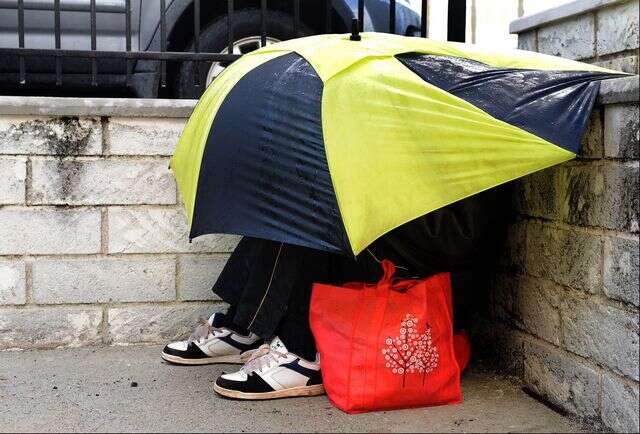 A task force to tackle the issue of vagrancy on the Island has been formed, according to the City of Hamilton.
Deputy Mayor Donal Smith said that around 30 people, representing groups including Government, the Police Service, the Mid-Atlantic Wellness Institute and the Salvation Army, took part in a recent meeting to establish a steering committee and develop a strategy to deal with the issue.
"I think we are finally coming together to bring this thing to a head where we are all going to have a role, whether it's public, private, City Hall or whomever," Mr Smith said.
City of Hamilton official Kevin Santucci said they planned to wait until the steering committee had formulated a plan before bringing it to the overall committee, but the current idea is a single site to take care of the needs of the underprivileged.
"This is the area that we are looking toward, a sort of a rehabilitation centre," he said. "There is a place that has been located but is not deserted. It can house about 150 persons if need be, but looking at all the dynamics of those who are underprivileged, you are looking at the mental health issues and others that come with it, we are looking at an institute or place where we can help with all of their needs. That's the overall gender of our thoughts."
He explained that while the issue of vagrancy is most often seen in the City, the problem is Island wide and affects a number of organisations around Bermuda, and that the efforts of several organisations have been overlapping, such as four church groups who separately hand out food.
By bringing the various groups together, Mr Santucci said those overlaps could be eliminated, resulting in savings for all organisations involved including Government and the City.
"With that said we don't want to help to establish something that will be a draining factor on our community," he said. "We need to help those who are underprivileged to become productive citizens of Bermuda."
Councillor Larry Scott however said that he thought the Corporation had a similar "hallelujah moment" a year ago, saying: "Here we are, almost back at square one again. It hasn't come to anything."
The Deputy Mayor responded that since the last municipal election, city staff have visited two Ontario cities, London and Toronto, to look how they deal with the issue of vagrancy and produced a report on their findings.
"We now have a report, unlike when we came into office," Mr Smith said.
And while Mr Scott questioned if the Government had committed to financially support the initiative, Mr Smith said it was unfair to ask while the steering committee was still working on the particulars of the plan.
"That is the sole reason this committee is being put together," Mr Smith said. 'We don't have time to wait another year. People are looking at us, and I think we are doing a sterling job."