Proposals would makes transport strikes illegal
Updated: Mar 04, 2014 07:01 AM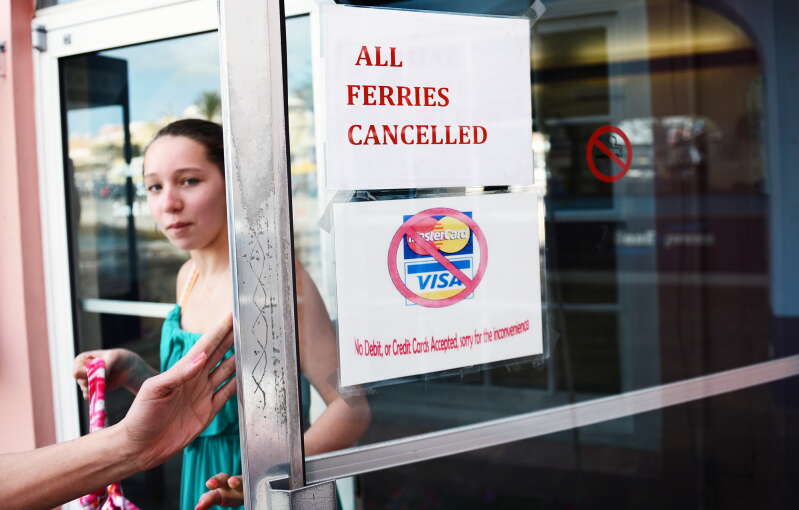 Wildcat strikes by ferry and bus staff will be illegal in the near future if proposed changes to labour laws are approved.
And the controversial move could put Government on a collision course with the Bermuda Industrial Union, which has brought public transport services to a halt on two occasions in recent weeks through strike action taken at short notice.
Currently, only certain transport operations — such as port and dock services including pilotage, tug and line boat operation not connected with cruise ships — are deemed essential.
But under the Labour Relations Amendment Act 2014, which has been tabled in the House of Assembly, all aspects of public transportation will be reclassified as an essential service — including bus and ferry operations.
As a non- essential service, unionised bus and ferry drivers can down tools without notice and not be liable for penalties. Workers in services deemed essential, such as firemen and hospital staff, can strike, but must provide 21 days notice of their intention to do so.
Government hinted that it was reconsidering a change in the law following last month's industrial action, in which BIU president Chris Furbert warned Bermudians: "Don't wait for a bus, because it's not coming."
Locals and tourists alike were stranded by a disruption of bus and ferry services after transport workers walked off the job in support of five Fairmont Hamilton Princess Hotel staff who had been made redundant. Ferry workers downed tools again last week over a long-running dispute with Marine and Ports management.
Asked at the time why Government had failed to penalise workers for shutting down public transport, Home Affairs Minister Michael Fahy said: "There are certain sections under the Labour Relations Act that list essential services. Transportation services are not currently listed.
"That is something that has been considered and we will continue to consider.
That view was supported by Mr Furbert who maintained that unionised members had not disrupted anything defined in law as essential, telling this "Anything essential, they will do — if, for example, management says a boat needs to be tied up, they'll do it," Mr Furbert said.
As far as Marine and Ports workers are concerned, the current law defines essential services as "port and dock services including pilotage, tug and line boat operation (not connected with cruise ships)". Operating the ferries for transport is not covered.
The law's reference to cruise ships is to be repealed, thus expanding the scope of essential services — and "public transportation" is to be added to the schedule.
Under the law, workers employed in essential services who engage in unlawful industrial action are liable on conviction to a $500 fine, three months' imprisonment, or both.
Last night Mr Furbert decline to comment on the proposal, saying only that the union will be holding a press conference on the matter later today.