Winners and losers in Belco's proposal
Created: Mar 07, 2014 08:00 AM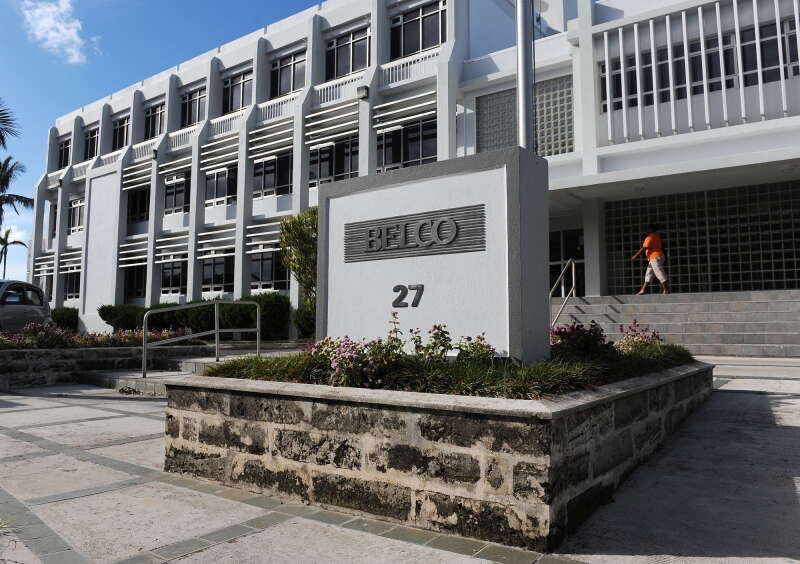 Belco has put forward a change to its facilities charge that would cut electricity bills for nearly half of its residential customers — but more than one in four households would end up paying more.
Those who consume the least electricity will benefit through a reduction in the facilities charge — currently fixed at $33 per month for all customers — while the largest consumers will see the charge rise to as much as $75 per month.
Meanwhile, Walter Higgins, CEO of Ascendant Group, parent company of Belco, told The Royal Gazette a massive infrastructure project that would convert Bermuda's electricity generation system from using diesel fuel to natural gas would be presented to his company's board within a month.
The work, which would cost in the region of $200 million, would enable Belco — a subsidiary of Ascendant — to use a fuel that is cheaper and cleaner than the diesel oil it currently burns and to lower electricity rates by an estimated 15 percent.
Mr Higgins said investors were interested and the project to build a new terminal and pipeline, and to convert generators to burn natural gas would involve two to three years' work from the point of gaining all necessary approvals.
Belco said yesterday its proposal for a 'Graduated Facilities Charge' based on electricity usage had been sent to the Energy Commission for consideration.
The company stated: "The proposal is in response to the call to assist lower-income customers who struggle to meet monthly bills, during these difficult economic times."
Those who use between zero and 15 kilowatt hours (kWh) per day — around 44 percent of Belco's residential customers — could expect to save between five and 21 percent from their overall bill, according to the company.
However, the 28 percent of customers who use 25 kWh per day or more can expect to see their bills increase by nearly four percent, while the remaining 28 percent of customers will see no change to the charge.
The facilities charge will be calculated according to the customer's electricity consumption over the previous 12 months. This will be reassessed monthly, giving consumers the opportunity to fall into a lower bracket for the charge if they use less electricity.
Mr Higgins said the proposal meant those who made greatest use of the system would pay more.
He added that the burden added to larger, wealthier consumers, would be outweighed by the burden removed from the shoulders of low or fixed-income customers who tended to use the least electricity.
Belco received sharp criticism from Finance Minister Bob Richards in his Budget statement last month, when he said claimed the company's "inefficiency is eroding Bermuda's competitive position" and the high cost of electricity was "a great burden for the Bermudian people whose buying power is reduced due to the high cost of just keeping the lights on".
But yesterday, Belco's move was welcomed by Education and Economic Development Minister Grant Gibbons whose department has been in talks with Belco on pricing issues.
"We believe that if approved, this proposal will provide some helpful cost relief for those residential customers who are low users of electricity and who tend to be seniors, as well as families and individuals in the lower income brackets," Dr Gibbons said.
"It would be premature to comment further because it is the Energy Commission who must consider and rule on the submission by Belco.
"The goal is to lower the cost of energy for all individuals, businesses and organisations while maintaining the reliability that we have come to expect in our energy supply."
<p>The Impact</p>
How Belco's proposed 'Graduated Facilities Charge' would impact customers divided by electricity usage levels:
Tier 1: 0-10 kWh per day — facilities charge goes from $33 to $15 — 21.1 percent reduction in overall bill (26% of customers)
Tier 2: 10-15 kWh per day — $33 to $25 — 5 percent reduction (18 percent)
Tier 3: 15-25 kWh per day — $33 — Unchanged — NO CHANGE (28 percent)
Tier 4: 25-50 kWh per day — $33 to $49.50 — 3.8 percent increase (22 percent)
Tier 5: 50+ kWh per day — $33 to $75 — 3.9 percent increase (six percent)