Hamilton Princess to hire 150 new employees
Updated: Dec 11, 2014 10:26 AM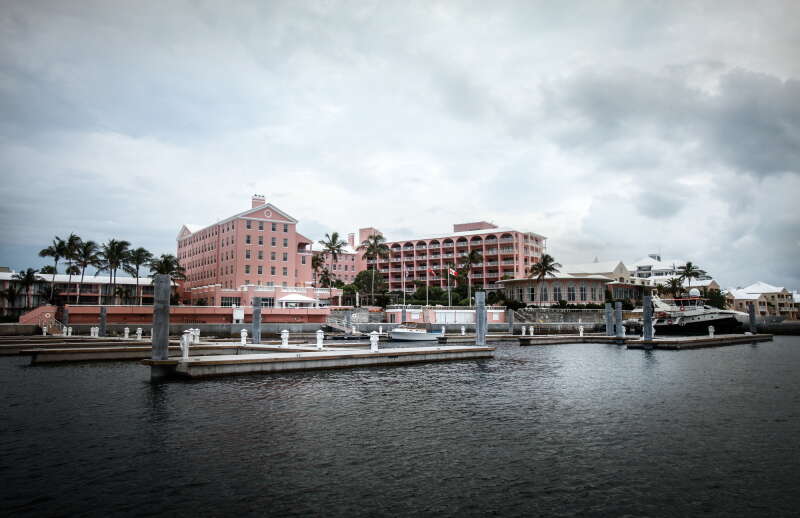 The Fairmont Hamilton Princess has announced it will hire 150 new employees for the 2015 season.
The need for new employees is because of the hotel's $90 million renovation and restoration project that they say will transform the 130-year-old hotel " ... into the premier luxury travel destination in Bermuda."
The hotel has a career fair planned for those who are interested in applying for the new positions.
"Next year will be an exciting one for all of us at the hotel," said Jeanette Matthew, director of human resources at The Fairmont Hamilton Princess, who was quoted in a statement about the new jobs.
"With phase two renovations underway that will boost the hotel's profile, the introduction of a new celebrity chef restaurant and with Bermuda's successful bid to host the 35th America's Cup in 2017, there is no better time to consider joining the team at The Fairmont Hamilton Princess."
The careers fair will allow attendees to learn more about a career at the hotel directly from those who work there, Ms Matthew said.
"While we are particularly interested in speaking with students interested in exploring their career options, we encourage anyone to attend," she said, adding it will be a chance to meet leaders from different departments and to initiate the application process.
"Our employees are proud of the lifelong careers they establish here and of the many opportunities for continued professional growth," said Ms Matthew.
The career fair will take place in the hotel's Adam Lounge on Monday, December 29 from 10am until 2pm. Prior to the careers fair, interested applicants may learn more about the jobs available at the hotel and begin the application process at fairmontcareers.com.
For more information about the careers fair, see www.facebook.com/FairmontHamiltonPrincessCareers.