Students learn art of festive treats
Updated: Dec 22, 2014 07:23 AM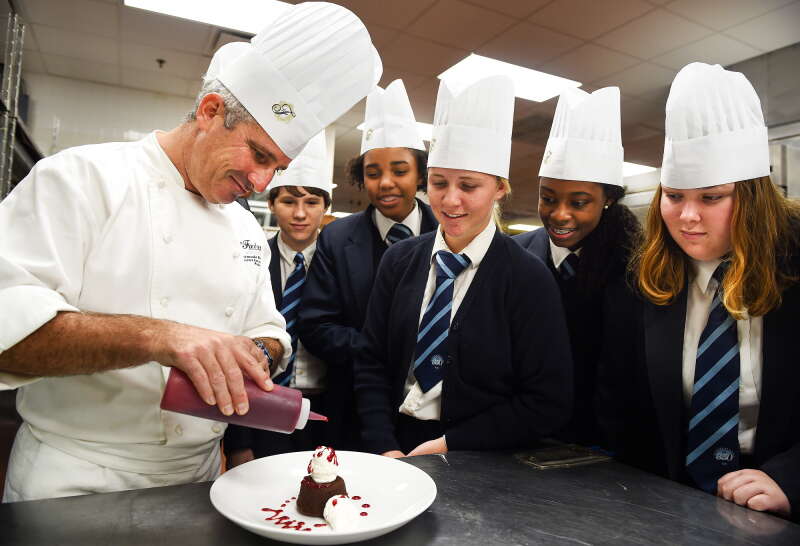 Students from Warwick Academy discovered some top tips for creating perfect Christmas puddings during a tour of the kitchens at Fairmont Southampton Resort.
The hotel treated the youngsters to a look around because their food and nutrition classroom remains out of bounds after an explosion in the science block.
The youngsters learned tips from the expert pastry chefs and discovered how the resort's elaborate Christmas gingerbread village was created.