Bermudian in Baltimore 'trying to stay safe'
Updated: Apr 30, 2015 09:14 AM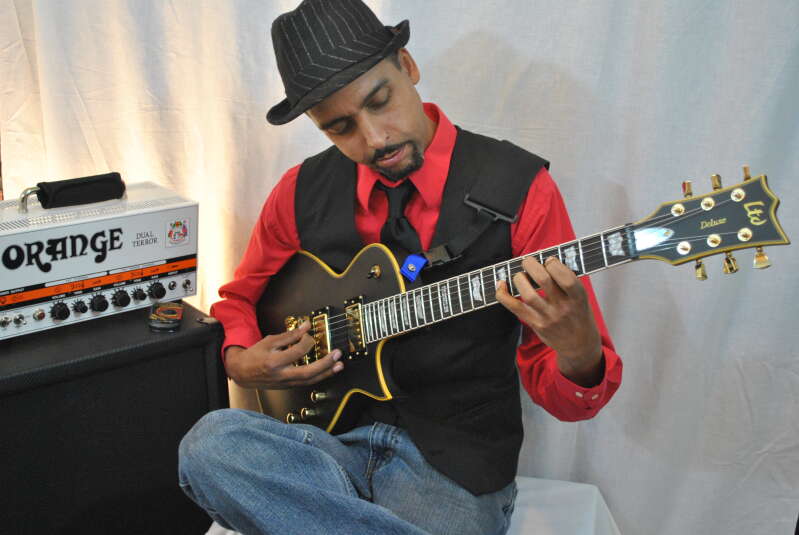 A Bermudian musician living in Baltimore has described how fear and violence have gripped the city and left him reluctant to leave home or let his wife take the bus.
Jason Fubler told The Royal Gazette that he believed the "rising racial tension" that has prompted tanks and soldiers to patrol the city would get worse before it gets better.
The 40-year-old, who has lived in Baltimore since 1994, has even considered going to visit family in Long Island to get away from a city that is swarming with military personnel and equipment.
"I will try to go to work tomorrow [Thursday], but at the moment we are just trying to stay safe in the house," Mr Fubler said.
"My wife, who is white, would normally take the bus to work, but the racial tension is so bad at the moment that I don't think it is safe for her.
"It's pretty crazy and they have been shutting down her work early. They had a lockdown the other day in the office. I have people who I consider friends saying things that I would never have imagined coming out of their mouths.
"Right now I am avoiding the city. I worked last Sunday night and it was the most uncomfortable I have ever felt in my life.
"Listening to people at work and people in the bar talking was insane.
"Some of this [violence] is happening around two blocks from my house — for the last two nights all I have heard is sirens."
The discontent and protests in Baltimore have gone on daily since the death of Freddie Gray in police custody on April 19.
His death is the latest in a string of high-profile cases in which black men have died after contact with Police. Mr Fubler and his wife Sarah live in the Catonsville area of Baltimore just outside the city.
For the past two months he has travelled into the city to work as a bartender at the Waterfront Hotel on South Point.
"It feels like this tension is going to get worse before it gets better," he said. "It's just building at the moment. Talking to some friends, there is a peace protest being planned for this evening, but I don't even want to brave going into the city; that's how bad it is."
The United States National Guard had been sent to Baltimore to stop unrest for the first time since 1968, when some of the city's neighbourhoods went up in flames after the assassination of the Rev Dr Martin Luther King Jr. City leaders and pastors had urged calm on Tuesday after about 200 people were arrested the previous night when more than 100 cars were set alight and 15 buildings destroyed.
"It feels like at any moment things could just get even worse," Mr Fubler said. "It's that volatile. There are tanks and army hummers on the street corners and soldiers all over the place.
"It seems that what the national media is reporting in the city is completely the opposite to what I am hearing from people on the ground. It's not a good situation at all.
"There is a difference between policing and being in a war zone and it's a fine line that the authorities are treading at the moment.
"I would urge people to do their own research on what is happening here and not just rely on what they are showing on TV — it's two very different things."