Tributes to 'devoted' father and friend
Updated: Jan 19, 2016 09:14 AM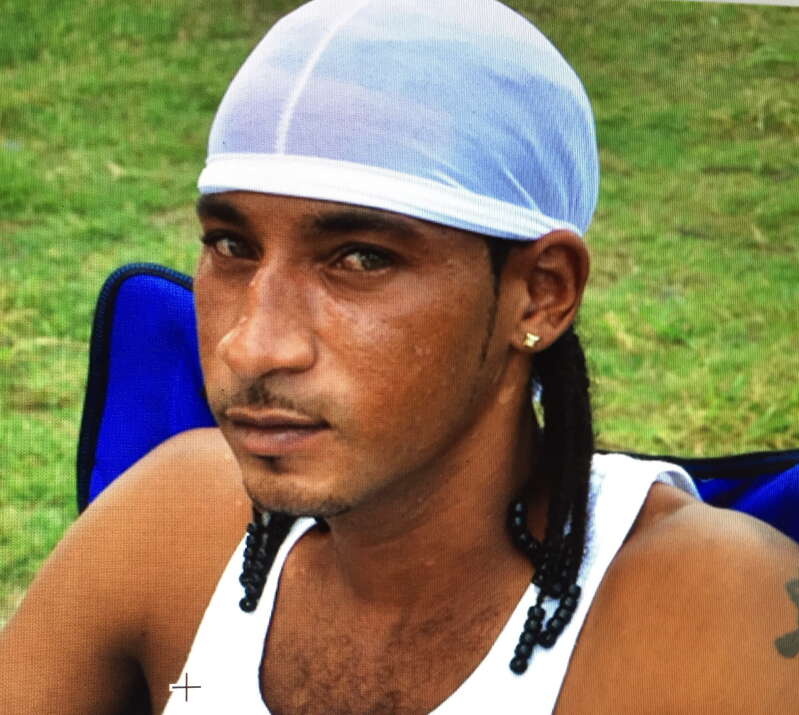 Friends and family last night paid tribute to "beloved" son, brother, father and friend Stevie "Fly" Trott, who died suddenly on Friday night.
The 32-year-old, from St David's, was described as a "beautiful person" who lived for his nine-year-old daughter, Aalayah Barnett-Trott.
Mr Trott's mother, Rose Trott, told The Royal Gazette he was "devoted" to his child and that "she was his life".
She said he recently devised a plan to surprise Aalayah with a cake at school for her ninth birthday on January 8 — just five days after his own.
"That's what brought him joy," she added. "The sun just rose and set with her."
Mrs Trott described her son as a "pure St David's Islander", saying he was affectionate and "adventurous".
Recalling family vacations to Hawaii, she told how his bold character led them to the peak of a volcano and even locked out of hotel rooms.
None of Mr Trott's loved ones gathered at the family home last night could recall how he acquired the moniker "Fly".
He made wing commander at the Florida Air Academy in 2001 but his cousin, Lionel Thomas, shared a childhood tale that also hinted at origin of the nickname.
He told how Mr Trott once showed up with a bottle of flies he had captured.
"I don't know where they came from," he added, shaking his head.
Mrs Trott said the pair had been more like brothers than cousins, adding: "They were like white on rice."
Friends said Mr Trott retained a childlike joy into adulthood.
One special friend, his "Baby Love" who did not wish to give her real name, said he connected well with children in the community and looked out for them. She said he was a solid role model, even though he was a big kid himself.
"All the children loved Fly," she added. "He just loved children. He loved his daughter and everybody else's."
"He was the life of the party — he didn't even have to be invited," she added, laughing.
She told how friends and family travelled to Jamaica for her wedding in 2007, and that Mr Trott commanded them all to watch what he would do when the pastor asked his famous line to welcome objections: "Speak now or for ever hold your peace."
As soon as the pastor uttered those words, everyone in the church turned around to see Stevie, she said. He responded: "Go ahead pastor, she can get married now."
"He wanted to feel like he was letting me go," she said. "He really was a great guy. Always happy.
"He was a beautiful person and he's really going to be missed a lot."
The walls of St David's are adorned with Mr Trott's name in tribute to him. Bold graffiti wishing him to rest in peace can be found near the cricket club.
The Chelsea fan was a St David's Cricket Club supporter "all the way", said his friend and the club's president, Otis Minors. The pair have been friends "since he could walk".
"He was always willing to help out in any capacity," Mr Minors said, quoting his favourite line: "I've got your back."
The same words were echoed by staff at Works and Engineering as they remembered the generous spirit of their co-worker.