Fiji experience full of surprises for volunteer
Created: Sep 14, 2016 08:00 AM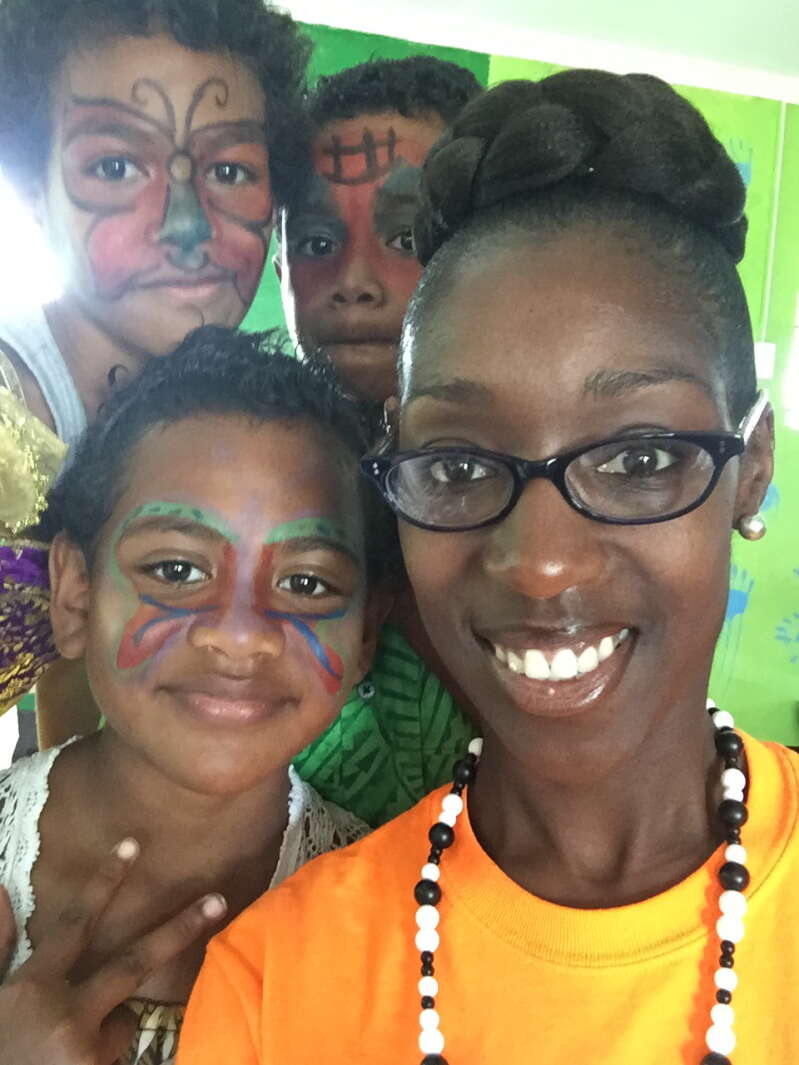 Volunteer Josette Matthew has recalled her "eye-opening" experience working with youngsters in Fiji.
The Sandys resident headed to the Pacific island country last month to join a two-week childcare and community support project, organised by the International Volunteer HQ programme.
Ms Matthew was based in the nation's capital Suva along with roughly 50 other volunteers from across the globe, who were participating in a variety of endeavours.
She admitted to being "caught off-guard" by the rural, simplistic environment — as well as the continuous rainfall — but added that her time helping at a children's holiday club and a kindergarten class was deeply rewarding.
"The kids were so open to meeting us, and it was kind of emotional leaving them," said Ms Matthew, who is also a board member at the Continental Society of Bermuda children's charity and a participant in the Hamilton-based YouthNet mentoring programme.
Although the youngsters' buoyant personalities were "exactly what I was expecting", Ms Matthew faced an unexpected language barrier during her fortnight assisting at the Wainibuku Hart Primary School.
"The children were just like they are in Bermuda," she said.
"Surprisingly, though, some of them didn't speak English — only Fijian — which made it difficult trying to communicate with them."
Ms Matthew, who left her job at HSBC in June, then worked part-time at The MarketPlace to help fund her trip, also broadened her horizons by spending time with the programme's other volunteers.
"I learnt about other cultures, which was amazing, and I made a small presentation on Bermuda," she said.
"No one knew where it was. They were familiar with the Bermuda Triangle, but not the island itself."
After completing the programme, Ms Matthew visited Australia briefly, as well as travelling in Fiji with her brother and his Fijian wife, before returning home at the start of September.
"I would definitely say that I learnt how to adjust to an environment outside of Bermuda," said Ms Matthew, who is already contemplating where to go for her next volunteering adventure.
"They may not have everything in Fiji like we do in Bermuda, but I enjoyed watching them live their lives so happily.
"They just had the basics and they were so content."