Family Centre brings 'FootGolf' for children
Created: Oct 07, 2016 05:34 PM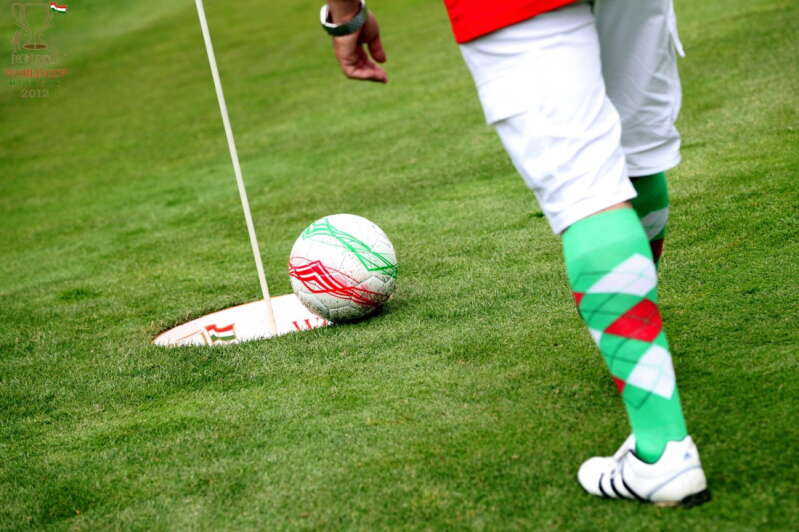 A new sport, FootGolf, is coming to the island courtesy of Family's Centre's eighth annual Kid's Golf Clinic and Supper.
In FootGolf, players kick a football on the golf course into extra-large cups, in as few shots as possible, with up to four players using golf carts.
The event at the Fairmont Southampton's Turtle Hill golf course, on the night of Wednesday, October 12, will include regular golf, catering to 70 youngsters between the ages of 6 and 16.
Players can get lessons from golf professionals, and the night closes with a pizza party at the Fairmont Southampton's golf clubhouse.
Each registered child also gets a gift from Family Centre.
Martha Dismont, executive director of Family Centre, thanked Tokio Millennium for their title sponsorship, as well as Deloitte for their support, and Fairmont for their contribution.
"This incredible support from our donors helps us continue to make a difference in the lives of Bermuda's children. The Children's Golf Clinic is a great event because our friends, clients, and donors all show up to watch children participate and to enjoy an evening meal together."
There are two time slots available: 5:30pm start and 6:15pm start, which must be preselected.
Call 335-4351 or 232-1116 for more information and a registration form, or e-mailinfo@tfc.prevention.bm. The deadline for entry is Tuesday, October 11th at 4pm. Space is limited. Golf clubs are provided, and children should come dressed in sneakers and casual sports clothing.