School psychologists under the spotlight
Updated: Nov 17, 2016 02:25 PM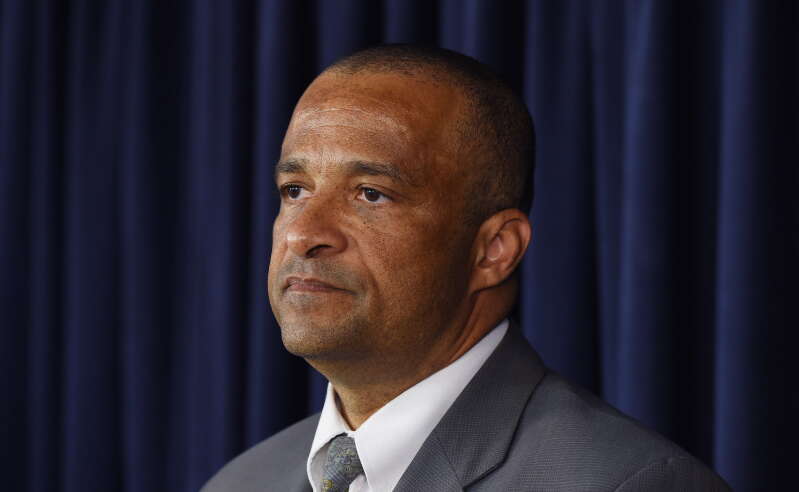 The Department of Education is this week putting the spotlight on the role of the school psychologist during School Psychology Awareness Week.
This year's theme — "Small Steps Change Lives" — was adopted from the National Association of School Psychologists (NASP).
"The theme supports the efforts of parents and educators to help guide students to make short and long term goals and encourage them to take on challenges and persevere when things get tough," said a Government statement.
"As members of the Department of Education's Student Services Team, school psychologists support students' ability to learn and teachers' ability to teach. School psychologists apply expertise in mental health, learning, and behaviour to help children and youth succeed academically, socially, behaviorally, and emotionally. This is accomplished by providing direct support and interventions to students, such as individualised learning and behavioural interventions, counselling, and social skills training."
The Department's school psychology team consists of Dr Leonard Astwood, Dr Shay-Coy Campbell, Mrs Ronelle Matthews, Dr Tracy Grant and Dr Lana Talbot.
Wayne Scott, Minister of Education, has praised the psychologist work within the island's public schools.
"As school psychologists consult with teachers, families, and other educators the endeavour is to improve support strategies and school-wide practices and policies," he said. "School psychologists are in a unique position to ensure students success, including both small and bigger accomplishments."
The psychologist team emphasises the NASP's standpoint in that great accomplishments and long-term goals are not achieved overnight, added the statement.
"Success is usually the result of hard work, deliberate practice, persistence, and trial-and-error learning. This often takes time, with many small steps creating a positive direction along the way.
"The resulting path can be filled with obstacles that may hinder or delay progress but, with persistence, don't halt it altogether. We can reinforce persistence by recognising and celebrating children's small steps towards achieving positive outcomes.
"Children need praise for their hard work and persistence in daily activities. By recognising hard work, effort, and process oriented-learning, rather than just a "natural" ability, we teach a growth-mindset. A growth-mindset is when students see that they can develop or grow their abilities or intelligence, rather than a fixed-mindset where students' see their abilities and intelligence as fixed traits that they cannot change.
"We know from extensive research that children flourish when praised for effort and hard work rather than ability and when they perceive intelligence as a growth process."
To learn more please visit the Ministry of Education website at www.moed.bm or call 278-3300.