Christmas Kettle campaign launched
Created: Nov 30, 2017 03:06 PM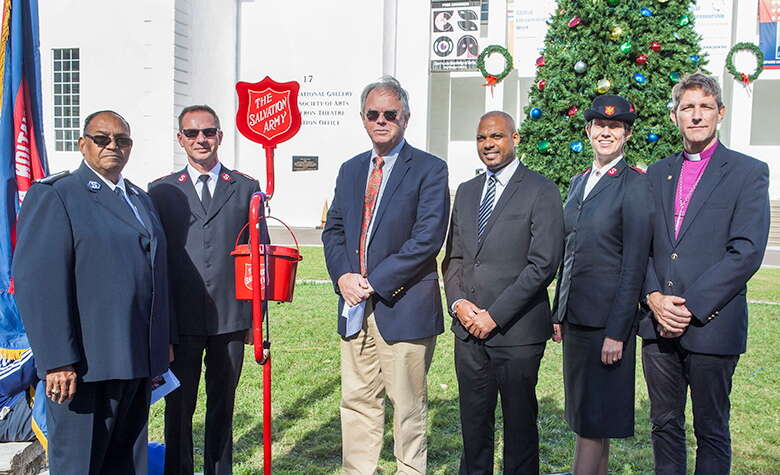 The Salvation Army has launched its Christmas Kettle fundraising campaign for the needy in the community.
People are encouraged to make donations in the charity's distinctive red collection buckets which will be placed in Hamilton and at both ends of the island.
Cash will go towards a Christmas hamper programme for seniors and families, a toy drive for children and hot meals for the homeless and seniors throughout December.
Junior social development minister Jason Hayward, Anglican Bishop of Bermuda the Right Reverend Nicholas Dill, Hamilton mayor Charles Gosling and representatives from the Salvation Army were at the City Hall for the launch today.
Mr Hayward described the Salvation Army's Christmas Kettle Campaign as a "lifesaver for many".
He said: "The Salvation Army are collecting money for the people on our island who need it most.
"I would urge the residents of Bermuda — from all sectors of the community — to support this year's Christmas Kettle Campaign in any way that they can."