Remembering those lost at sea
Created: Feb 03, 2018 08:00 AM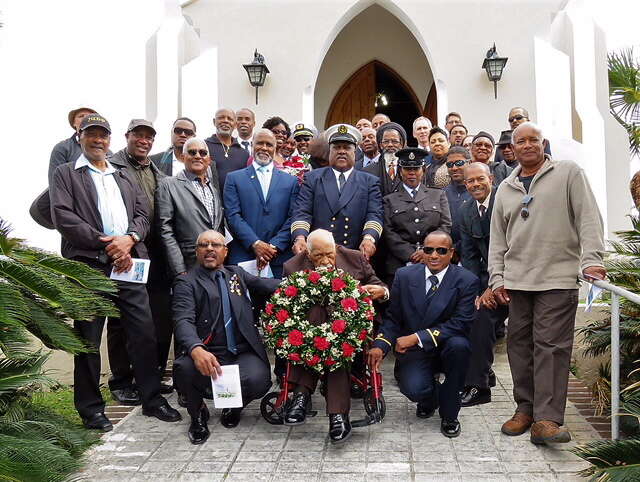 Bermuda's seafarers gathered at the weekend to mark the annual Sea Sunday Service.
Fishermen, sailors, commercial operators and Department of Marine and Ports employees attended the memorial service at the Chapel of Ease in St David's, which commemorates those who have lost their lives at sea.
The Right Reverend Nicholas Dill, Bishop of Bermuda, presided over the event and formally introduced the new minister, the Reverend Tom Slawson, to his first Sea Sunday Service.
Merle Battersbee and Annette Pitcher laid a wreath at the base of the Lost at Sea Memorial in St David's after the event.
The memorial was created by Bermudian artist Bill Mussy Ming in 2005.