Argus donates $15,000 to Family Centre
Updated: Feb 08, 2018 08:03 AM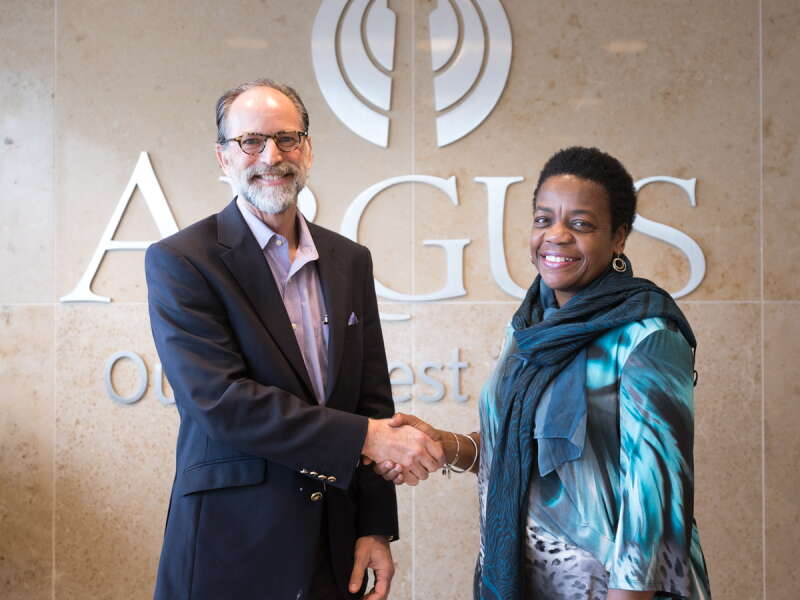 Family Centre has benefited from a $15,000 donation from insurance firm Argus.
The funds are for the charity's Zone Based Counselling programme, which is designed to help families build better coping skills.
Martha Dismont, Family Centre's executive director, said: "We would like to thank Argus for this generous donation, which allows us to offer the Zone Based Counselling programme to families in need.
"Through the counselling, Family Centre staff members can give the families the support they need, as well as empower the parents in an environment where they can have better control over their children and difficult family situations."
Alison Hill, chief executive of the Argus Group, added: "We are proud to partner with Family Centre once again to support the children of high-risk families.
"Family Centre plays a vital role in helping Bermuda's families to positively function in and out of the home setting.
"We believe this will ultimately help to shape a brighter future for the children and for our community."
The Zone Based Counselling programme aims to help families break patterns of neglect, abuse and emotional problems and contribute to a healthier Bermuda community.
It is offered to families who live in or near the Youth Development Zone which lies mostly in the north-east area of Hamilton.
A total of 45 families were provided with intensive Family Centre Zone Based Counselling Services last year. All of the parents surveyed after the programme said they were better able to manage their child's behaviour and function better as a parent.
They also said they were better equipped to manage family problems.
• For more information about Family Centre, visit www.tfc.bm