Spriggs to head co-operative business growth
Updated: Feb 21, 2018 08:01 AM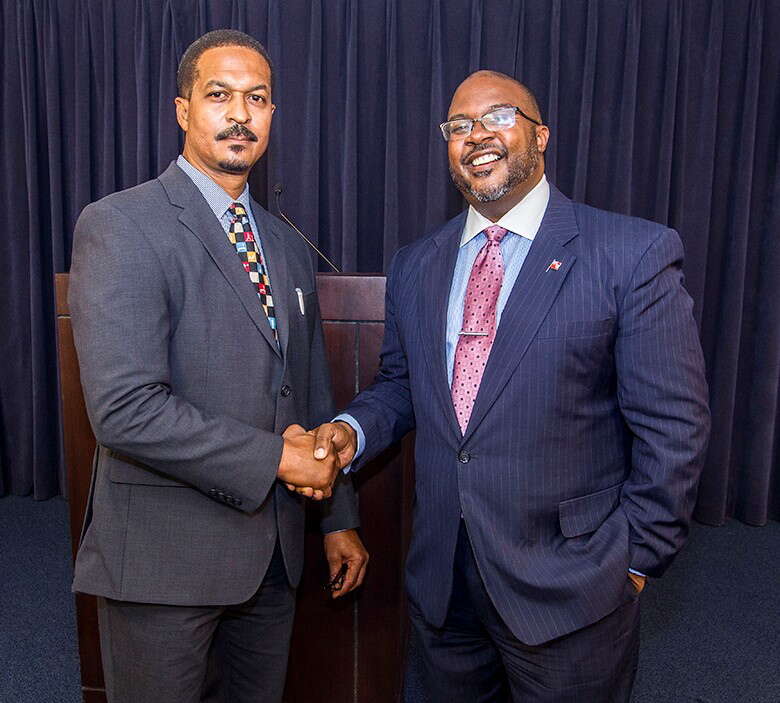 A new drive towards people-powered business is to be headed by the former Bermuda Economic Development Corporation's small business expert, it was announced yesterday.
Jamahl Simmons, the Minister of Economic Development and Tourism, said William Spriggs will be the BEDC director of economic and co-operative development.
Mr Simmons said the appointment would pave the way for co-operative businesses to boost economic growth across the island.
Mr Spriggs, who was the BEDC director of micro, small and medium-sized enterprise, said co-operatives could work in the fishing and agricultural sectors, as well as sports clubs in Bermuda.
He said a number of people had expressed interest in "member-controlled social enterprises, as well as all sorts of hybrid business structures" over the years.
Mr Spriggs explained that the BEDC would examine how many people and businesses were interested in co-operatives.
He added that public information sessions would be set up in April and May to highlight co-operatives and their benefits to the public.
Mr Spriggs said: "One of our first goals is to create a co-operative economics research library, website, other information and outreach tools to be able to support and leverage our upcoming public forums."
He added: "Depending on what comes back to us, then we can design the right structures and framework that is right for Bermuda."
Mr Simmons said: "In light of the many and diverse problems facing our community, it is time for us to begin to seriously think about and begin working towards economic development and economic self-determination.
"A key and necessary part of economic development and self-determination can be found in co-operative economics.
He added: "Co-operative economics harness the power and energy of the community to create economic and financial advantages for their participants.
"The costs of entry are lower than a traditional start-up because the costs are shared among the members of the co-operative."
Mr Simmons explained that co-operatives "are businesses owned and run by and for their members", who have an "equal say in what the business does and a share in the profits".
He added that they were a "large and viable segment of the community" in other countries.
Mr Simmons said the Friendly Societies formed after Emancipation, the Ireland Island Co-operative Society and the Bermuda Workers Co-operative Society, formed by the Bermuda Industrial Union in 1969, were examples of co-operatives that have worked on the island.
He said there would need to be a "framework for re-engagement" to ensure they can succeed in the 21st century and added that the ministry was examining laws that restrict business development.
Mr Simmons added: "When you look at other jurisdictions, there is actually legislation and government policy that makes it easier for these co-operatives to operate.
"We're in the process of researching those to make sure we have the right fit for Bermuda.
He added: "We acknowledge that there are obstacles relating to this, but it's a mindset shift and part of Mr Spriggs's responsibility is getting the word out, educating the public and making sure that we get at least awareness that this vehicle is available for those who may want it."
Mr Simmons said there were still problems surrounding trust and co-operation, particularly among black people.
He added: "The time is now for us as the Government to make sure that the obstacles to that are out of the way and the support they need can be in place; that there is framework."