Spring clean for fort
Created: Mar 29, 2018 09:00 AM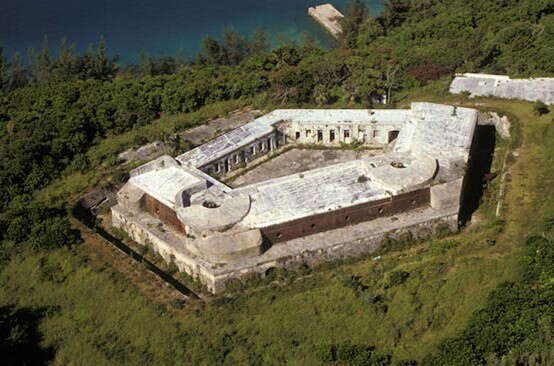 Members of the public were invited yesterday to join a youth development programme for a spring clean of historic areas.
The Mirrors charity is to work on Fort Cunningham and the rest of Paget Island in St George's Harbour next month.
The goal is to get 120 people to support Mirrors in its effort.
Minister of Social Development and Sports Michael Weeks said the April 7 event was "a great opportunity to simultaneously support the preservation of Bermuda's heritage and culture and also learn about the incredible history of this historic site.
"It's a great event for families to connect and also for young people to gain community service hours."
The day will start with breakfast and some stretching exercises at King's Square, St George, before the team heads to Paget Island at 8.40am.
Participants are encouraged to bring their own gardening tools as supplies will be limited.
Insurance firm XL Catlin has sponsored the breakfast and gloves.
The restoration project will also involve Outward Bound, the Department of Youth, Sport and Recreation, the Department of Parks, the National Museum, Bermuda National Trust and Keep Bermuda Beautiful.
Kimberley Jackson, programme manager for Mirrors, said: "We have started discussions with the St George's Foundation and are looking forward to expanding the partnership for restoring the fort. It makes sense to have all the key partners at the table to develop the long term restoration plan."
Anyone interested in joining in should contact Jeanene Todd at 294-9291 or e-mail jvtodd@gov.bm.