Elliot PTA to meet education chiefs
Updated: Jun 14, 2018 08:36 PM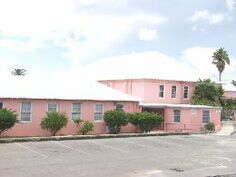 Parents at a crisis-hit primary school are to meet education officials and school managers next week.
A spokeswoman for the Department of Education said the Elliot Primary School parent teacher association would "develop a plan to consider the issues brought forward by parents."
The news came after a group of parents contacted The Royal Gazette this week to complain there had been a decline in "school spirit, academic achievement and community involvement" at the Devonshire school.
The parents said the school had also suffered a high turnover of pupils and staff, an inconsistent and ineffective anti-bullying regime and low staff morale.
The statement added: "We have raised our concerns in the past to the ministry, yet there has been no action."
The department spokeswoman said: "Taking the time to come around the table to share issues face to face with school leaders and staff, and to work together to generate and agree on best-practice, viable solutions is what improves schools and helps them to become better places for our children.
"This is the type of relationship and partnership that we expect between parents and schools as we work to transform the way that we do business in the Bermuda public school system."