Westgate Passing Out Parade
Created: Sep 14, 2018 11:37 AM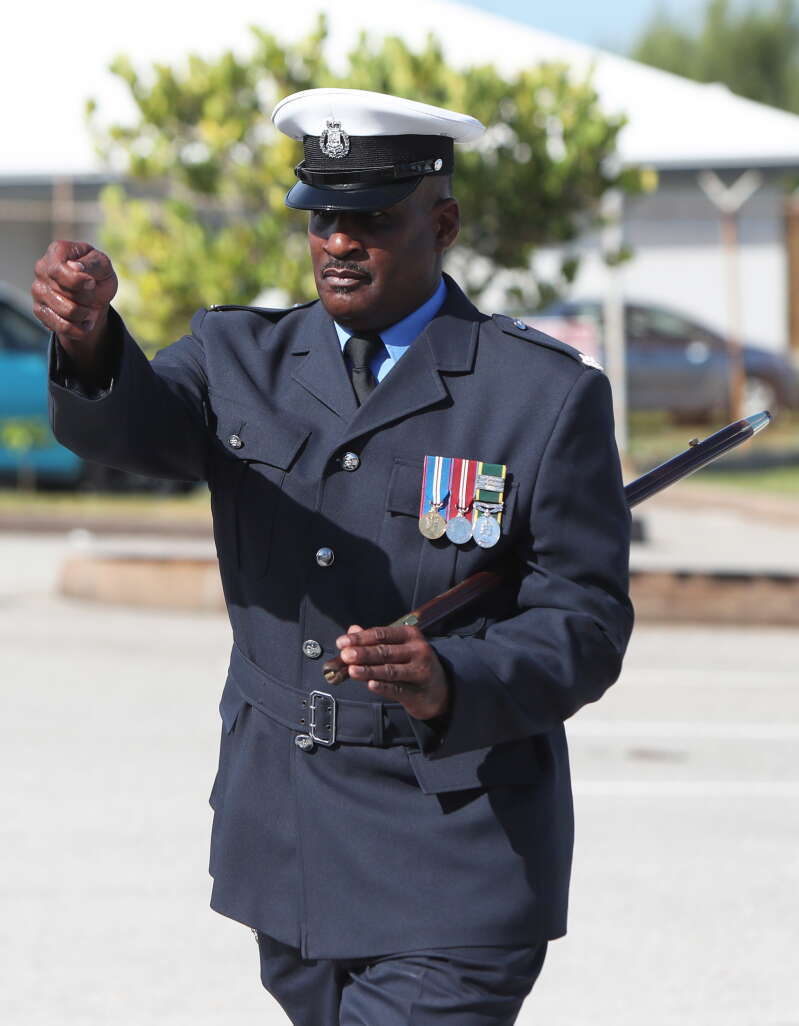 The Department of Corrections welcomed 21 new Corrections Officers to its ranks at a Passing Out Parade.
National security minister Wayne Caines joined fellow officers, family and friends at the Westgate Correctional Facility yesterday to celebrate the graduation of:
• Officer Anthony Brangman Jr.
• Officer Shaylene Brangman
• Officer RoChaé Browne
• Officer Keysha Burgess
• Officer Gikai Clarke
• Officer Andrew Cousins
• Officer Joshua Davis
• Officer Khabir Dill
• Officer Rahim Dill
• Officer Kijuan Franks
• Officer Kashintae Fox
• Officer Raffiné Hodgson
• Officer Jean-Nickson Jean Baptiste
• Officer David Lawes
• Officer Daniéll Raynor
• Officer Dekhari Scott
• Officer Michael Smith
• Officer Sinclair Vickers
• Officer Jaret Walker
• Officer David T. Wilson; and
• Officer Tamesha Wolfe
Mr Caines said: "I wish to formally congratulate the 21 newest Corrections Officers who will be joining the already established ranks of the Department of Corrections. I know this is a proud day for you and your families.
"I've been told that the general definition of a Corrections Officer is 'a person who is responsible for the supervision, safety and security of persons in prison'.
"I think though that the definition of today's Corrections Officer is a bit broader than that.
"The true definition of today's Corrections Officer are individuals who conduct themselves with pride, honesty, integrity, impartiality and high ethical standards.
"Your core beliefs and core mission are supported by this government, and we support you in your efforts to not only safeguard our community but to empower inmates to be responsible and productive citizens.
"And it is to the ranks of the Department of Corrections that I am pleased to welcome these 21 individuals.
"As minister, I extend my appreciation for all that our Corrections Officers do in service of Bermuda and pledge the Government's continued support of the Department of Corrections.
"On behalf of the Government and people of Bermuda, thank you all for answering the call to service and I wish you every success in this new and rewarding career."