Fisherman dies after falling in sea
Updated: Nov 09, 2018 07:05 AM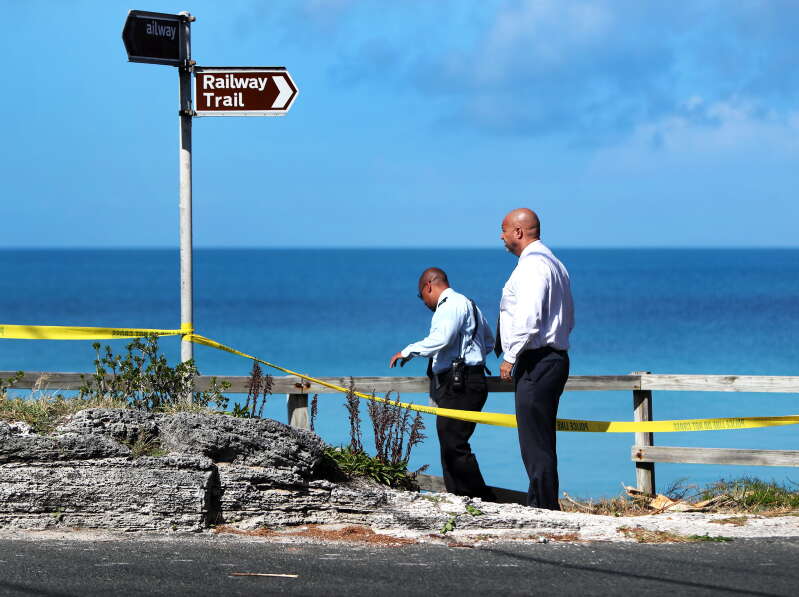 A man died after he fell in the water while he fished off North Shore Road yesterday.
The 53-year-old was spotted floating face down in the sea near the Railway Trail in Hamilton Parish. Firefighters pulled him from the water at about 11am and rushed him to the King Edward VII Memorial Hospital. However, later doctors pronounced the man dead.
An eyewitness said: "Normally he's with his guys, but today he was out there on his own."
Police said it appeared the man, from Devonshire, was fishing in the area across from Shelly Bay MarketPlace.
A spokesman said: "BF&RS personnel retrieved him and he was rushed to hospital with CPR being performed on him as he was transported."
The area was cordoned off yesterday as officers examined the scene. Police have appealed for
witnesses.