Renovation work at children's home not done
Created: Nov 21, 2018 08:00 AM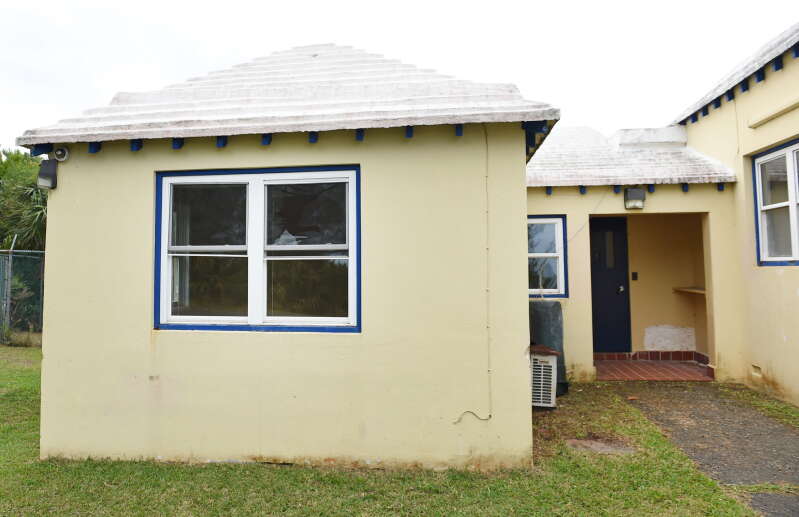 Renovation work at a children's home appears to have been at a standstill for more than 18 months, with at-risk youngsters housed instead in former administrative offices.
The Youth Development Centre closed temporarily at the end of March last year for repairs that were expected to take three to four months.
But the building on Aeolia Drive in Devonshire is still empty, with boarded-up windows and no sign of any building work.
A source, who asked not to be named, told The Royal Gazette: "That facility remains closed and renovations have not been completed there, either.
"The children were moved from that physical location to another, significantly smaller, space that was previously administrative offices.
"In order to get to the Youth Development Centre, you pass another building on the lane — that is where they relocated to.
"There are three rooms that have been turned into bedrooms and there is a staff office in there and an office for the social worker."
The renovation work for the YDC was to include replacement of the building's windows, doors and Plexiglas, as well as upgraded plumbing, the replacement of kitchen shelves and painting throughout the centre.
The Government's latest Budget book said the centre gets about $250,000 a year from the public purse and has two staff.
The YDC is one of three children's homes run by the Department of Child and Family Services, the troubled government child protection agency that is under investigation for alleged mistreatment of minors by staff and alleged mishandling of complaints by director Alfred Maybury.
The other two are the Brangman Home for girls and Observatory Cottage, also known as Oleander Cottage, for boys.
The former was allocated $1.2 million and the latter $1.3 million in this year's budget.
The average cost per resident a day is $600 at the Brangman Home and $650 at Observatory Cottage.
Patricia Gordon-Pamplin, a former social development minister, told Parliament in 2015 that Observatory Cottage had been destroyed by fire a decade before but the Observatory Cottage programme was still being delivered from a different location on Aeolia Drive.
Permission was given under a 2003 special development order to demolish Observatory Cottage and replace it and the other children's homes with a new $9 million purpose-built centre for girls and boys.
But the Pathways Youth Village capital project never got under way.
The Ministry of Legal Affairs, which took charge of child and family services after the Ministry of Social Development and Sport was abolished in a Cabinet reshuffle at the start of this month, did not respond to a request for comment.