Church donates to Support Public Schools
Updated: Dec 27, 2018 08:01 AM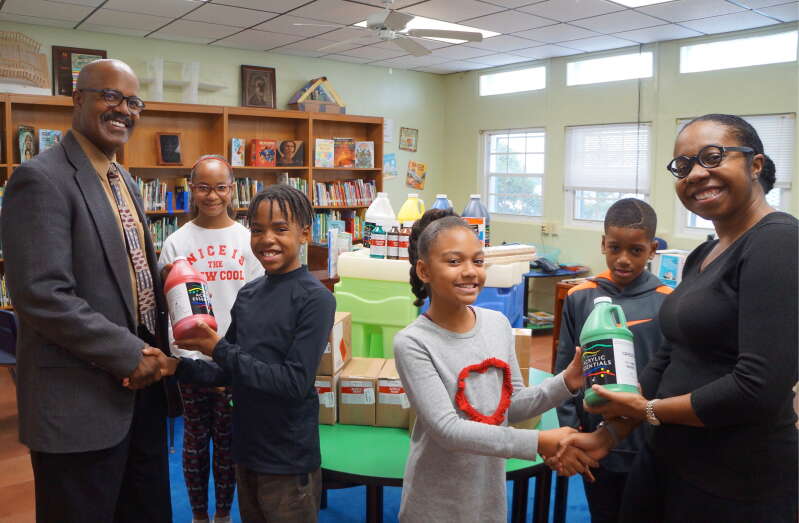 Marsden First United Methodist Church in Smith's has contributed over $1,000 worth of school supplies to Harrington Sound Primary School.
The collection supports the Support Public Schools initiative led by lawyer Juliana Snelling. Funds were raised over numerous Sundays for the project and Cindy Weeks, the school's acting principal, provided a wish list of supplies on behalf of her teachers.
Kimberley Caines-Best of Marsden First United Methodist Church, who spearheaded the efforts, and the church's pastor, Reverend Joseph Whalen, Jr, presented the donation on Wednesday, December 19.
The Marsden church family raised sufficient funds to buy: Two activity play tables and a large quantity of acrylic paints for the art room; a large quantity of hand sanitisers, boxes of tissues, pencils, crayons, coloured pens, rulers and glue sticks to meet the needs of the general student population.
On behalf of Harrington Sound Primary School, Mrs Weeks conveyed deep appreciation to the people of Marsden Church, and added: "As a school, we pride ourselves on consistently cultivating a love of learning, as we elevate the academic excellence from P1-6. We believe that these items will play a pivotal role to that end."