Crowds see in new year at Olde Towne
Created: Jan 02, 2019 08:00 AM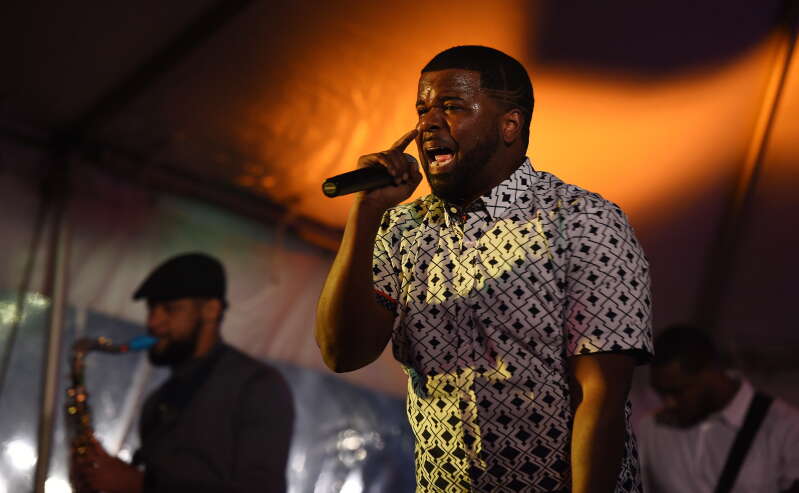 The town of St George's welcomed the start of 2019 with music, drinks and the annual onion drop.
Hundreds of people gathered in the Olde Towne for the occasion and enjoyed Christmas lights, live entertainment and food from vendors.
Kris Darrell said her family had moved to the area recently, and she was happy to soak up the sights and festive atmosphere.
Ms Darrell said: "It's not my first time in St George's for New Year's, but it is my first in a long time.
"I like the history, the community. It's a close-knit community, and I think you feel it up here more than most places."
Peter White and his family decided to go to St George's because they wanted a family-friendly celebration.
He said: "Most of the other events I heard about for the new year seemed to focus on the drinking side of things, which is fun, but when you're a family, you have to do something different.
"My daughter had fun on the bouncy castle, she had some sweets. I think she had a great time.
"This is going to be the first time we let her stay up until midnight and this seemed like a fun option."
Mr White added: "She's already a bit exhausted. I'm not sure she's going to make it until the actual onion drop."
Down the road from Kings Square, Wahoo's restaurant was packed.
The restaurant used a machine to blow fake snow from an upstairs window on to Water Street to add to the festive atmosphere. Ian Birch, a local resident, was pleased to see the town so busy and everyone enjoying themselves.
He said: "It's great to see so many people in St George's. Sometimes it's just dead, but this is something that brings it to life. We love it."
Mr Birch added: "This is a great village. Everything is within two minutes reach and this is just the epitome of the community."
The number of people gathered in the square and along the bridge to Ordnance Island increased as the midnight onion drop drew closer.
Nadanja Bailey, the host for the evening, led the countdown.
Florence Eve said the music was a little loud, but she enjoyed the chance to meet friends and celebrate.
She said: "I think it's nice to see all of these people coming out and having a good time.
"2018 was a difficult year for a lot of people, so I hope 2019 can bring people a little bit of joy."