A model experience
Updated: Apr 18, 2019 02:55 PM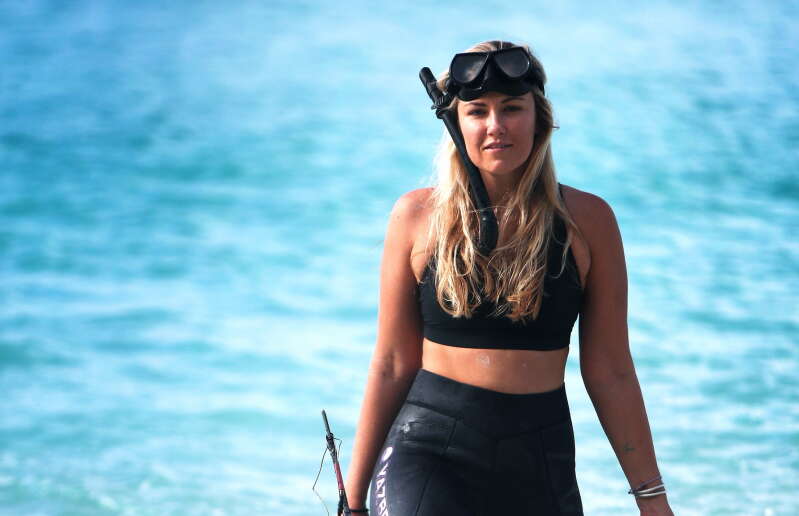 A Bermudian woman described her maiden modelling job as a fantastic international experience.
Taylor Barit said: "It was so amazing. I got to travel with some Bermudians, I got to meet some new people and experience a new place and culture. I loved it."
Ms Barit, 31, was one of three Bermudians selected for the Spring 2019 photoshoot for American lifestyle apparel brand Vineyard Vines.
Mackenzie Cooper and Shomari Warner were the other local models who took part.
Mr Cooper, an accomplished sailor, was the Team BDA skipper at the Red Bull Youth America's Cup in 2017.
Mr Warner, who joined Mr Cooper on Team BDA, is a former amateur boxer. The four-day shoot was held in St Kitts in January.
Ms Barit, who holds five world records in women's spearfishing, said it was the first time she had been to the island.
She said the trip combined a number of her passions and that she hoped to have the opportunity to do more modelling work in the future.
The Paget resident said: "I love to travel and I love to meet new people and get immersed in different cultures — and of course I love to dive."
A spokeswoman for Vineyard Vines said that the three models were chosen to take part "because they not only exhibit their own entrepreneurial spirit — something that Vineyard Vines was founded upon — but they are natural brand ambassadors embracing their community and water a focal point of their lives".
• To view the Spring 2019 photoshoot, click on the PDF under "Related Media"