Leading sportswoman makes whirlwind visit
Created: May 18, 2019 09:00 AM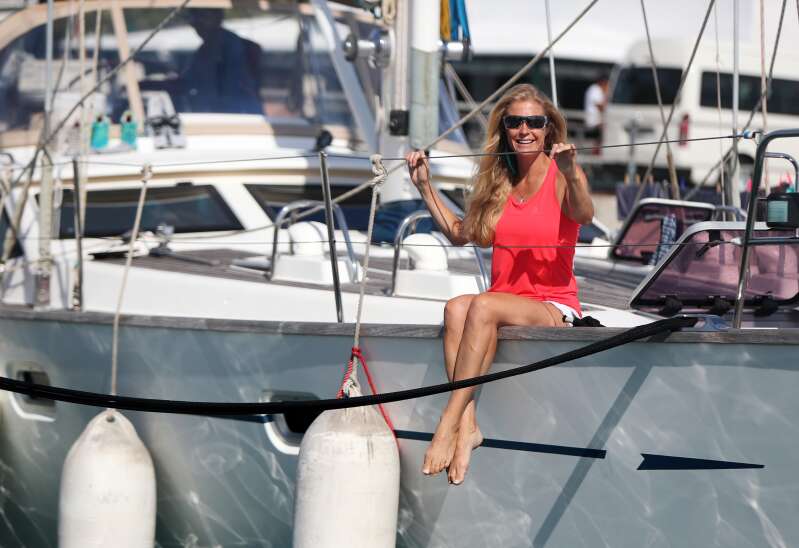 An extreme athlete and adventurer has stopped in Bermuda en route to the Azores.
Katrina "Kat" Follows set sail from St George's on Wednesday bound for the Azores.
Ms Follows, who was born in Cornwall, England, and now lives in Chamonix, France, has notched up several major achievements.
She has climbed the highest mountain on each continent — including Mt Everest in 2006 and skied to both the North Pole and South Pole.
Ms Follows arrived in Bermuda from Barbados.
She will head to Gibraltar after she and her crew make landfall in the Azores.