CedarBridge crafts Bermuda Day Parade comeback
Created: May 23, 2019 09:00 AM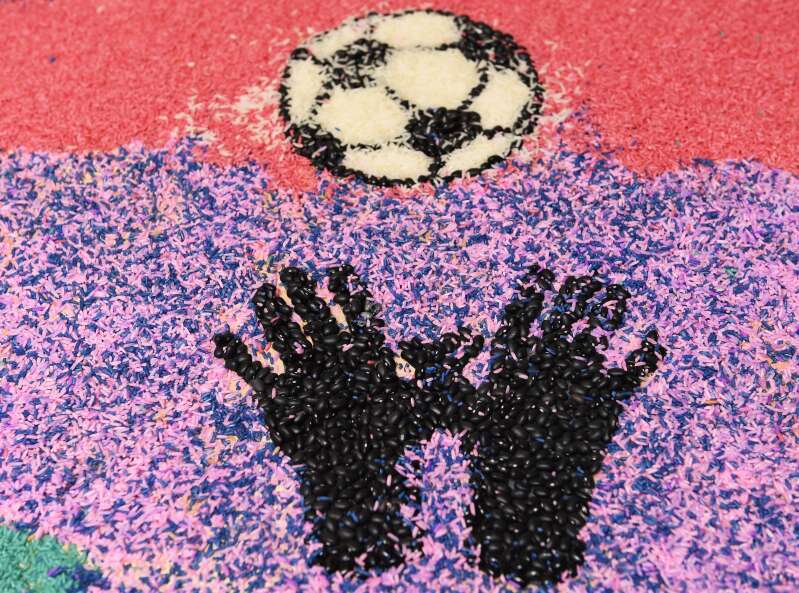 CedarBridge Academy will return to the Bermuda Day Parade for the first time in five years with a float made entirely by pupils.
The float, designed to feature the school's clock tower and entrance, was planned, built and decorated by 25 students with the help of about 12 teachers.
Seth Gibbons, 17, said he felt the project encapsulated the "Bermudian Excellence" theme of the parade.
He added: "Bermudian excellence is something we all have, we just need to bring it out.
"This float gets everyone to see what we're capable of and what we can do, like a one-time thing to get CedarBridge's name out there."
Seth, from Sandys, said that he volunteered to build the float as a way to help the school in a field that he was interested in.
He added that he hoped that the float would inspire other schools and youth organisations to make their own floats.
Seth said: "I want to see more energy and more effort in everything. It could show what everyone can do and show off their talents and abilities."
He added: "I want to see something different from floats. Every year it's just been floats, but if it's something different, then it's nice."
Rodrigo Guerreiro, from Paget, said that the Bermuda Day holiday was a real community event.
He said: "It's like a Bermudian Christmas.
"It's not every public holiday where people come together like May 24."
The 18-year-old, who did most of the construction of the float, said that the parade showcased the diversity in Bermudian culture.
He added that was important to him because he was born in the Azores.
Rodrigo said: "I'm actually not Bermudian, but there's always that way where we can express our culture.
"For instance, usually we'll take part in the Portuguese float every year; my dad is doing that one this year.
"So technically, even though we're not part of the culture, it makes us feel at home."
Rodrigo added: "Bermuda Day is a way for all different cultures and organisations to express who they are via the floats, and the population gathers together, hangs out with each other and witnesses and appreciates the different cultures that are here. That's what makes us Bermuda."
Liliana Moniz, 18, also Azorean, agreed with her classmate and said that the holiday was a good opportunity for self expression.
She added that the school float, which she helped to design, was the pupils' way of highlighting their skills. Liliana, from Devonshire, said: "The whole of Bermuda gets to see what we actually do, and usually there's only a limited amount of people that get to see.
"We're also going to be on the news, so I just think it's amazing that everyone that's going to watch the parade can see what we have made."
Terence Metcalfe, a CedarBridge teacher who co-ordinated the project, said: "Bermuda Day is such an important part of Bermuda's culture and it just seemed to me a shame that students didn't have an opportunity to participate."