Burt to cheer team in Costa Rica
Updated: Jun 15, 2019 06:37 PM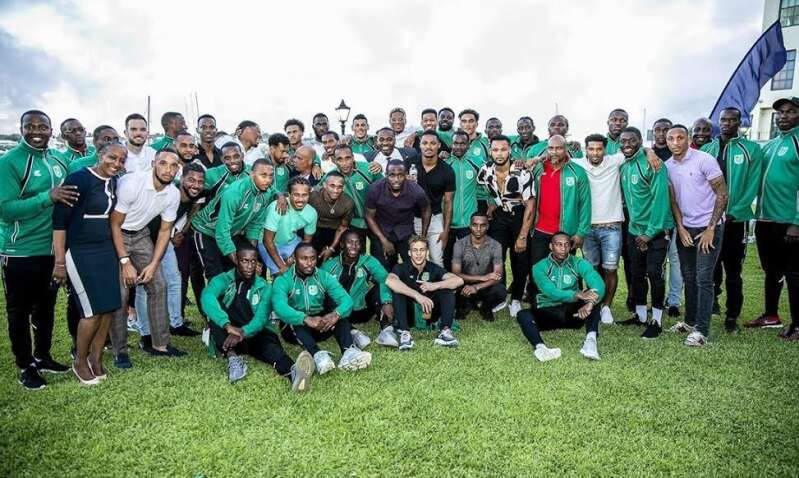 David Burt will travel to Costa Rica to watch Bermuda's historic first Concacaf Gold Cup match against Haiti tomorrow.
The Premier also announced the Government had provided $100,000 to the Bermuda Football Association to support the national team's preparation for the tournament.
He said: "This is historic, Bermuda's first appearance in Concacaf's most prestigious competition. This is a tremendous accomplishment for these young men, they have made all of Bermuda proud."
Mr Burt said sports minister Lovitta Foggo would attend Bermuda's third group match, against Nicaragua in New Jersey on June 24. Other ministers and MPs will attend games at their own expense.
The Premier hosted a farewell reception for the team at Barr's Bay Park last week.
He added: "I am grateful to have met with the players and coaches during the farewell reception to offer my warmest congratulations on their success. Bermuda has played well, fought hard, and they have earned a well-deserved spot at the Gold Cup.
"This is an exciting opportunity and we wish our young men the best."
He also thanked the companies that released players from their work responsibilities to represent Bermuda.