Paper unveils new Prince timeline
Updated: Aug 02, 2019 12:05 AM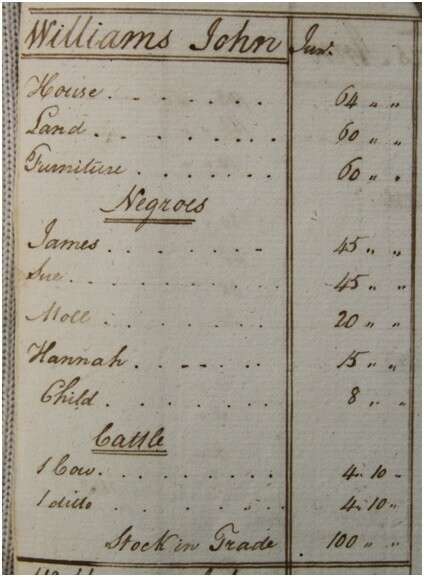 New information on the life of an ex-slave who became a major abolitionist figure has revealed the advantage of Bermudian researchers over those from overseas, an island academic claimed yesterday.
LeYoni Junos said that her work on island-born Mary Prince had discovered her mother's name and corrected Ms Prince's date of birth.
Ms Prince's 1831 autobiography gave impetus to the emancipation movement in Britain, which abolished slavery three years later.
Ms Prince's mother was named Sue, not Dinah as earlier thought, and Ms Prince's probable year of birth was 1785, not 1788. Ms Junos also found that Ms Prince was sold in 1798, not 1800.
The researcher, who presented her findings at the University of Oxford last month, said the discovery showed "why we need to do our own research".
She said she planned to publish a paper that outlined further research next month.
Ms Junos added: "Everybody has assumed the groundwork was already done by foreign scholars.
"One of the main results of my findings is, I have proposed a new timeline for Mary Prince in Bermuda."
Ms Prince's book, which had been largely forgotten in Bermuda, returned to print in 1987.
Its description of the harsh reality of slavery have been credited with disproving the theory that slavery in Bermuda was benign.
Ms Junos began to check archival records in 2013 and discovered "Sue" in Devonshire property assessments from 1663 to 1798.
She added that previous researchers had not spotted the significance of the documents.
Ms Junos said: "For some reason, there was a blind spot there."
Ms Prince's mother was incorrectly named "Dinah" in the 2017 book Mary: A Story of Young Mary Prince by Margot Maddison-MacFadyen, a Canadian historian.
Dr Maddison-MacFadyen repeated "Dinah" in her dissertation the same year.
However, she highlighted the correct name taken from the assessment of John Williams Jr from May 1790, which Ms Junos uncovered, at the Oxford seminar.
The document listed the young Ms Prince as "Moll", a diminutive of her first name.
Ms Junos said it marked "the earliest document on Prince found to date, and it just happens to identify her mother".
She explained that, once she had identified Sue, she was able to track her life and trace how her value as a slave changed over time.
Sue was listed as worth £50 in 1800, £35 in 1812 and £15 in the 1816 Devonshire Parish Assessments.
Ms Junos said: "When you understand the system, where their value increases into adulthood and declines into their old age, you can read these assessments better."
Mr Williams enslaved Sue from 1790 to 1798, and the documents listed her as the mother of "Moll" and "Hannah", along with unnamed children. Ms Prince was the eldest of three listed children in 1790, and was valued at £20 in 1790, when she was aged just 5.
Ms Junos said that the new details on Ms Prince's life had implications for the sites of interest in Ms Prince's life.
These included a "hole in the rocks" or "cavern" where she hid after she ran away from her third owner, Captain John Ingham in the wake of a brutal beating at his hands.
The site where her mother was held as a slave was thought to have been Cavendish Hall in Devonshire.
However, Ms Junos said it could be a different location.
Ms Prince left her mother unnamed in her book, which Ms Junos said was "perplexing".
She suggested it might have been omitted because some cultures have taboos against the use of a mother's name.
She added: "It could have been held back because they knew they would get kickback over the book, which they did."
Thomas Pringle, a British abolitionist who supported the publication of Ms Prince's book, was sued for libel after it came out.
Ms Junos said: "I have not figured out why her mother's name was left out, at least not yet."
Her conference paper, My Name is Sue, submitted last November, was presented last month at St Anthony's College in Oxford.
One Oxford professor described Ms Junos's work as "decolonising research".
Ms Junos wrote that work on Ms Prince had been "dominated by white, foreign, female researchers", and that the island had "abdicated" responsibility for research into its records to overseas academics.
The veteran researcher added: "My Name is Sue ensures that Mary Prince's mother remains no longer hidden in plain sight and challenges Bermuda to step up to protect and honour the authentic story of her extraordinary daughter."