Local artists star at Bermuda Biennial
Updated: Mar 06, 2020 09:27 AM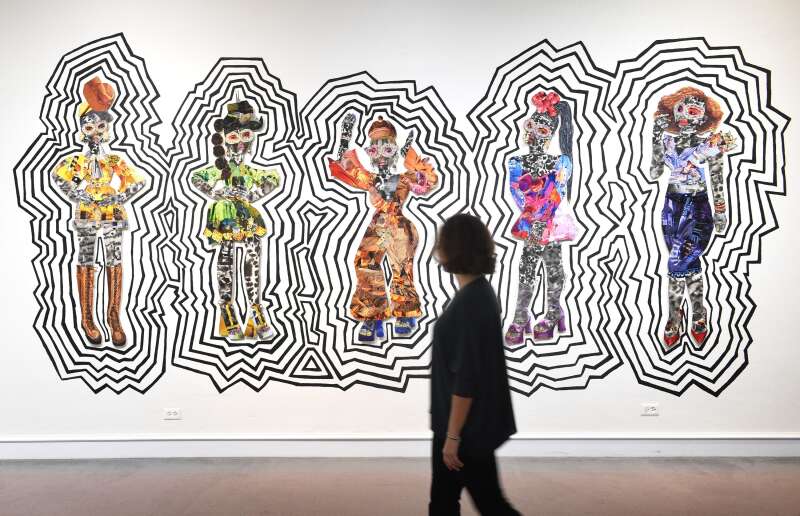 Contemporary work from local artists will take centre stage at the Bermuda Biennial.
Works from 21 artists will go on display in the exhibition, which opens to the public at the Bermuda National Gallery tomorrow.
They includes paintings, works on paper, collage, photography, videos, installations, sculptures and performance art.
Peter Lapsley, the BNG executive director, said: "The Bermuda Biennial is the Bermuda National Gallery's flagship exhibition and having had the opportunity to participate in previous years I can say without reservation it provides unparalleled opportunities for local artists.
"It is a world class exhibition for the community and the opportunity for local artists to have their work seen by some of the foremost art professionals in the world."
Artists involved are Centipede Art Movement, Dianni Culltar, Katie Ewles, Naimah Frith, Jayde Gibbons, Charlie Godet Thomas, Gherdai Hassell, Arié Haziza, Antoine. A.R. Hunt, Christina Hutchings, Cynthia Kirkwood, Jon Legere, Sidney Mello, NOBODY, Bryan Ritchie, Edwin Smith, Flurina Sokoll, Emma Steele, Andrea Sundt, Michael Walsh and Catherine White.
The exhibition, sponsored by drinks giant Bacardi, was co-curated by Melissa Messina, curator of the Mildred Thompson Estate, and Kimberli Gant, the McKinnon curator of Modern and Contemporary Art at the Chrysler Museum in Norfolk, Virginia.
The theme, "Let Me Tell You Something", was inspired by a quote from Toni Morrison, an American author and Nobel laureate.
The Bermuda Biennial is open Monday to Saturday, from 10am to 4pm, until September.