Burt calls for vigilance heading into Phase 2
Updated: May 19, 2020 09:08 AM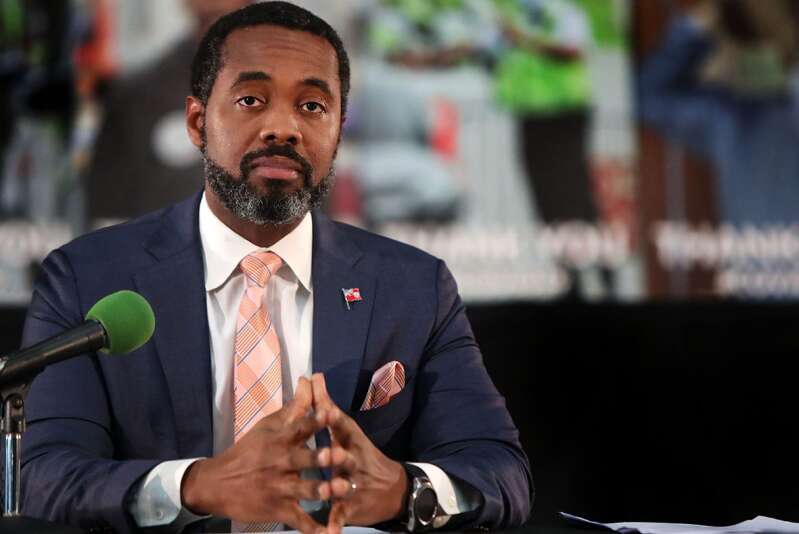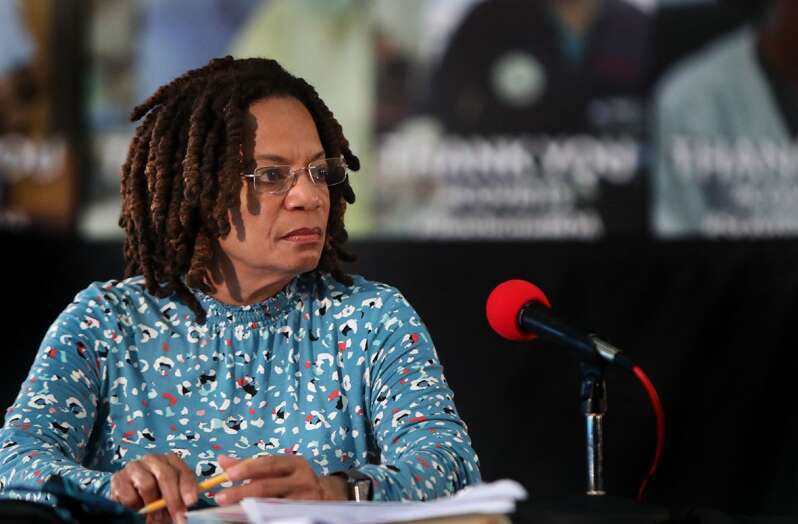 Bermuda will move to the second phase of the relaxation of Covid-19 restrictions on Thursday, the Premier announced yesterday.
David Burt said the decision was reached in a Cabinet meeting over the weekend after the "benefits and risks" were weighed. Mr Burt added: "Your concern is our concern."
The Premier said residents should be "collectively proud". He explained: "We have managed to successfully contain the virus on our shores."
The news came as the island's total number of coronavirus cases rose by two to 125.
Mr Burt warned that the greater freedom came with more responsibility and emphasised that the four phases of recovery did not have a set timetable, although Phase 2 is expected to last at least two weeks.
State-of-emergency regulations will be in force until the end of May and will be extended to June 30.
Mr Burt said: "From here, as we get ready to move to a new phase, we must remain vigilant and continue to push forward with solutions to protect the health and safety of our community. At the same time, we must put our people back to work safely."
He admitted that the Government could have moved faster on coronavirus tests in senior's homes and in getting benefits out to the thousands left unemployed by the pandemic.
The 10pm to 6am curfew will remain in force throughout Phase 2.
The new provisions include:
• Stores will be allowed to accept in-store customers, up to 20 per cent of the building's maximum occupancy under fire regulations
• Beauty salons and barbers will be able to perform limited services
• Restaurants and licensed bars will be permitted for outdoor service with the approval of the health minister
• Outdoor weddings and funerals with a maximum of 20 people will be allowed, but all other gatherings will be limited to ten people
• Boats are still restricted to up to ten people, but passengers and crew will no longer have to be from the same household
• Playgrounds and outdoor gym equipment will be reopened
Mr Burt said that a limited bus service would restart tomorrow. He said that licensed daycare centres would also be allowed to reopen with permission from the health ministry.
The step was at first scheduled for Phase 3 of the four-step return to normality.
Mr Burt said reopened kindergartens were "especially important for our essential service workers".
He added that an "educational support programme" would also be set up for public school pupils whose parents were able to return to work on Thursday.
Mr Burt said that parents who needed the programme should send their details to school principals no later than tomorrow.
He added that the information was "critical" as the education department had to know how many children to plan for.
Mr Burt said the programme would continue remote learning, "but in a different venue other than home".
He explained: "The programme will be administered as a supervised, controlled environment.
"To be absolutely clear, the programme will service the children of those parents who must physically return to work resulting from changes in the regulations."
However, Mr Burt said that the programme was not yet able to accommodate pupils with special needs.
Kim Wilson, the Minister of Health, said the two new cases were among 532 test results that had come back since Sunday.
She added that the Covid-19 death toll remained at nine, four patients were still in hospital, with two in critical care, and that 77 people had recovered.
Ms Wilson said that 39 cases had come in from overseas, 74 were transmitted on-island with known contacts, and eight were contracted with unknown contacts. She added that four cases remained under investigation.
Wayne Caines, the national security minister, said that police and Royal Bermuda Regiment troops would continue to enforce the regulations.
He added: "Extensive police and regiment resources will be visible across the island."
Mr Burt warned that businesses found in serious breach of regulations could be closed and legal action taken against the owner, adding: "In certain cases the offending businesses may not be able to reopen."
• To view the statements in full from the Premier, Minister of National Security and the Minister of Health, click on the PDF links under "Related Media"