Donation to Bermuda College Foundation
Created: Jul 19, 2020 02:55 PM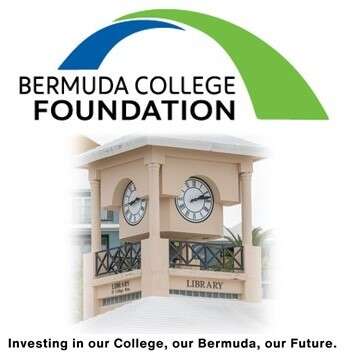 The Bermuda College Foundation recently received a generous donation of $60,000 from the Chubb Charitable Foundation - Bermuda, to assist Bermuda College students in financial need for the upcoming school year.
Bermuda College Foundation Chairman, Mr. Mark Berry states, "this generous donation was timely; as the need for student financial assistance is estimated to be in the range of $800,000 this Fall, due to the downturn in the local economy. While the needs of the College are many, as outlined on the Bermuda College Foundation's website, the area of immediate concern is ensuring that students can afford this extremely valuable tertiary education at their time of need. The Foundation team sincerely appreciates this donation from the Chubb Charitable Foundation."
The College is currently registering students for the Fall semester and is well aware that financial assistance is a determining factor for students to decide whether to begin or return to school this year. All classes will be held on-line, with the exception of those classes involving experiential instruction, which will be provided in a blended format. The College will also be offering laptops and internet access in modified spaces on campus for students as they attend the virtual classes. The success of the campaign to raise funds for student assistance will help to ensure that no student will be left behind because of a lack of resources.
"The Chubb Charitable Foundation - Bermuda, is extremely pleased to support the College's student financial assistance programme," said Lori Dunstan, Vice President, and Executive Director of the Chubb Charitable Foundation. "At Chubb, we realise the significance of supporting Bermudian students at a time when many are facing challenging financial times as a result of the difficult economic conditions."
Bermuda College President, Dr. Duranda Greene stated, "Bermuda College is extremely grateful for the efforts of the Bermuda College Foundation as it establishes successful philanthropic partnerships and manages all donated funds in support of Bermuda College."
Donations can be made by cheque (payable to Bermuda College Foundation) or direct deposit to Bank of Butterfield: 0604009700015 (BMD) or 8404009700027 (USD), with contact to the Bermuda College Foundation's office via email info@bermudacollegefoundation.org to advise of donations.
• Press release from the Bermuda College Foundation