Spence labels scam as 'totally unacceptable'
Updated: Sep 15, 2020 09:01 AM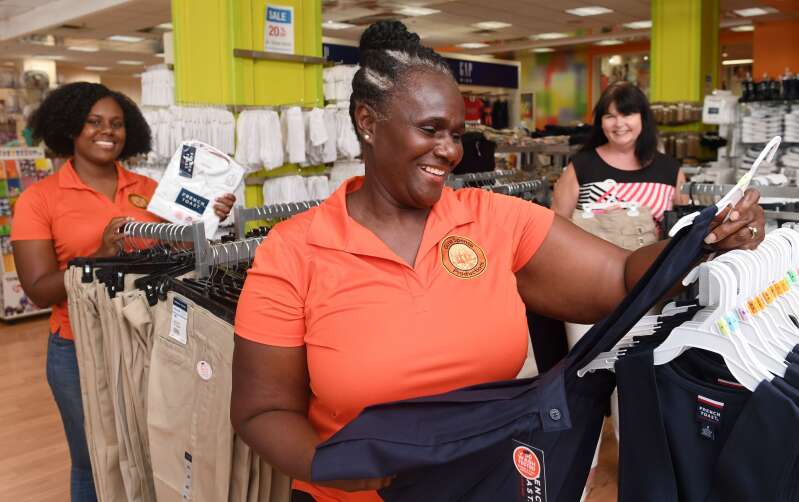 A charity head condemned misuse of "back-to-school" gift cards yesterday after two were put up for sale on the internet.
Gina Spence, of Gina Spence Productions, said that a social-media user posted two Each One Reach One cards on the Bermuda Bargains Facebook page.
Ms Spence added: "This is totally unacceptable and very disheartening. Our mission is to provide assistance to those in need and at risk within our community.
"We ensure that all recipients understand that gift cards cannot be sold and/or redeemed for cash. This clause is also printed on the gift card itself. Any other form of use is illegal."
The vouchers were designed to pay for school kits that ranged in value from $115 to $200, depending on the number of uniforms they covered.
The value of the posted vouchers was not revealed by the charity.
An investigation at Gina Spence Productions revealed that the seller was not the original recipient of the gift cards.
Ms Spence said the charity had made contact with "persons involved" and the gift cards had now been returned. She warned the public that Gina Spence Productions would enforce the law against any misuse of gift cards.
Ms Spence said: "We want to make it absolutely clear that this is not to be taken lightly, as we are accountable to our board of directors, donors and sponsors regarding their donations.
"We appreciate every dollar that was donated and do the utmost to ensure that all funds raised and gift cards distributed are documented and accounted for.
"Our efforts this year resulted in reaching over 1,200 children who are truly in need of receiving assistance for school uniforms."
Ms Spence said: "We will not allow one selfish act to take away from the hundreds of families who benefit from our programme each year."
Ms Spence added: "We pray that this individual will learn a valuable lesson from their irresponsible actions.
"As a charity, we do our best to operate with integrity, honesty, and professionalism in servicing our at-risk community."
The charity declined to release further details of the people involved.