Volunteers claim volleyball crown
Created: May 16, 2016 09:00 AM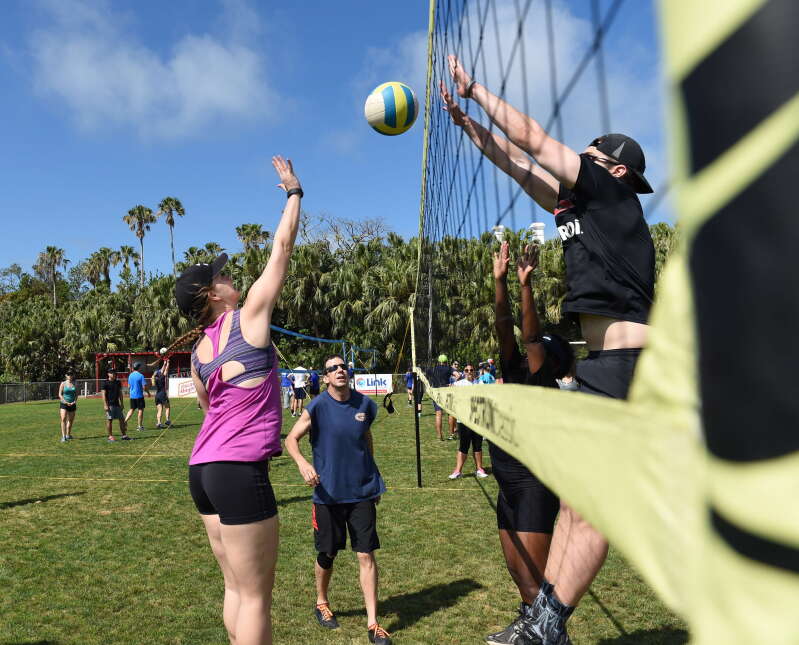 The Volleyball Volunteers Army were crowned champions of the 24th annual Corporate Volleyball Tournament at Bernard Park on Saturday.
More than 170 players from 26 teams took part in the competition which aims to build team bonding as well as introduce newcomers to the sport.
Featuring a DJ, food vendors, bouncy castle and mini-volleyball for children, the tournament, held at Bernard Park for the first time, included four pools of six or seven teams.
The top four teams in each group advanced to a play-off round while the bottom two or three went into a consolation round.
Finishing second were Bacardi International Limited, with CrossFit BDA placing third. KPMG were the consolation round winners.
Elisabeth Rae, the event organiser, said: "It was a good day of fun. People who have never played volleyball before tried it along with those who play all the time. It was a good mix.
"I think those who played got a lot out of it. We want this to be a team-building and socialising event so people who work together get to do something fun outside the office."