Paradise Hitters looking to shine in Tampa
Created: Mar 28, 2019 09:00 AM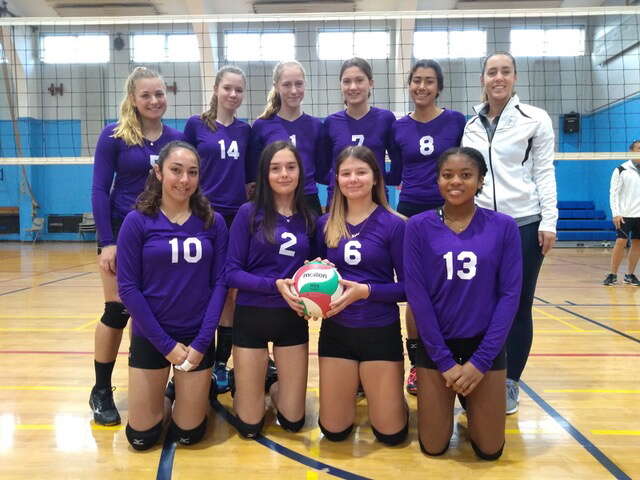 The Bermuda junior girls' national volleyball team will be sending three teams to compete in the Tampa United Slam this weekend.
The two-day tournament includes about 80 teams and will take place at the Tampa Convention Centre.
Bermuda will send an under-14, under-16 and under-18 team, competing under the name "Paradise Hitters".
The under-14 side, coached by Mike Gazzard and Lisa LeBlanc, features Anna Marcotte, Daniella Stegmann, Erin Kelly, Hailey Moss, Jocelyn Manuel, Kayley Hamilton, Kolby Martins, Natalie Gazzard and Olivia Porter. They will compete in the Under-14 Club Division, which includes 24 teams.
"The under-14 team has just completed a successful Winter League season," Gazzard said.
"The game experience from the league play has helped them refine the technical aspects of their game, pushing them to the next level.
"Leading up to the Tampa Slam, we have increased the intensity of our training and the girls have stepped up to meet this challenge. At this young age, the experience of playing at multiple high-level competitions is imperative for the fast track improvement required to be successful for that next level."
The island's under-16 outfit, coached by Allison Settle, features Ashley Horseman, Kaylee Trott, Layla Kurt, Lindsey Pacheco, Megan Hands, Morgan Kempe, Sophia Stevens, Taylor Rego and Zori Seymour. They will be up against 29 teams.
"We now have a travelling team that all players are experienced in at least one overseas tournament," Settle said. "All the girls are familiar with the high level of play of their North American competitors, so the 'shock factor' will not have as much mental impact as it has had in the past.
"Because of this exposure they have a vision for their individual and team potential.
"If the team plays with confidence, work as a team, can maintain level heads and a positive attitude, the Paradise Hitters 16 could have their best overseas results yet."
Bermuda's under-18 team, coached by Gary LeBlanc, is made up of Lexa Saldok, Amber Simons, Cailey Longworth, Caroline Amaral, Katrina McPhee, Kylah Hall, Monique Cordeiro, Olivia Taylor and Sy McPeek. They have been pitted in a division with open and club teams.
"We have been attending the Tampa United Slam for the last few years and it's always a great experience," LeBlanc said. "The teams that participate in this tournament are very high calibre, which is something that we always look forward to playing against because it pushes us to become better.
"Our girls have trained very hard and we've seen that pay off in our recent second place, overall, finish in the Bermuda Women's Winter League.
"This is our last big step in preparation for the Bermuda Open, which we will participate in at the beginning of May in Bermuda."
For results visit https://sportwrench.com/ then click on Tampa Slam/Schedule & Results. The BVA will attempt to live stream as many matches as possible on its Facebook Page