Visitor's love for 'home away from home'
Created: Aug 11, 2016 09:00 AM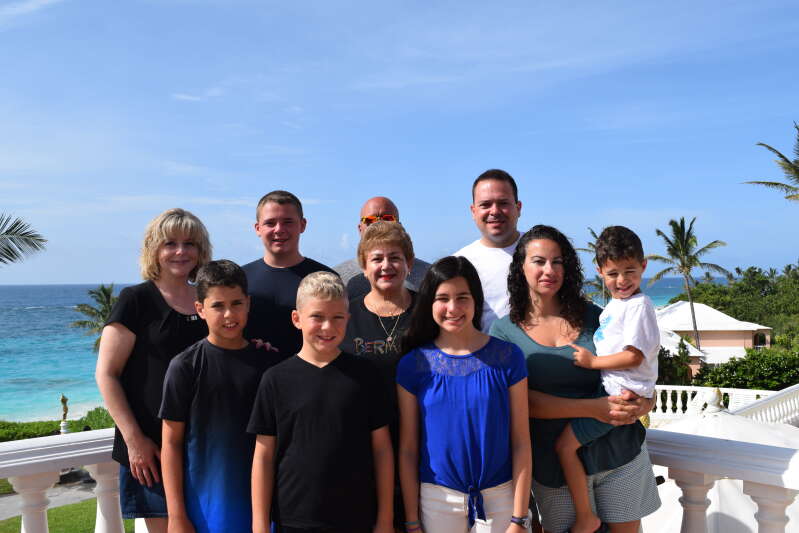 Rosemarie Kley has her Bermuda "rituals". She wears a T-shirt purchased the trip before on every flight to the island. And she's a regular at Coco Reef Resort, where she always stays in the same room.
The New Jersey resident has been to the island 38 times since 1978. She calls it "home".
"Ultimately, it's the people that keep bringing me back," she said. "It's safe for a woman travelling alone. You do have to be aware of your security but Bermuda is like no other place in the world.
"My passport only has Bermuda stamps in it. It's my home away from home."
Ms Kley's first trip here was with her former husband on their tenth wedding anniversary.
She chose Bermuda because the Four Seasons had a 1961 song by that name.
"I loved the name, and I loved the song," she said. As it turned out, she loved the island, too. She continued visiting after her divorce, often on her own.
The island's proximity to the US East Coast, being able to use American money and the cleanliness of the water were all huge draws for Ms Kley, who retired as a claims assistant for AIG three years ago.
She brought her children, Carolyn and Robert, and their families with her for her trip here in June.
"My grandson Sean celebrated his tenth birthday while we were there," she said. "We are a big happy family. I am so grateful that I have the funds and time to take them to Bermuda."
She stayed at Elbow Beach Hotel "for years" but when it changed hands in 1997, switched to neighbouring property Coco Reef.
"I became great friends with Danny 'Champagne' Gilbert," she said. "He's worked in the Veranda Bar [at Elbow] since day one."
Every trip includes a visit to her favourite stores: A.S. Cooper & Sons, Crisson Jewellers, Hodge Podge, Flying Colours and the Irish Linen Shop.
"I always buy a new T-shirt to wear back to Bermuda the next year and the tag doesn't come off until the day I leave for Bermuda," she said.
"I always bring souvenirs back. I have favourite stores. After all these years, I know exactly where to go."
One of the highlights was being interviewed by Charles Webb two years ago, for his television show People and Places.
"I got a video of it but then my computer crashed and I lost it," she said. "I'd like to get another copy. It's the memories, you know. Everyone in Bermuda called me when it aired."
The American reads The Royal Gazette every day and has her opinion on Bermuda politics. She's not a fan of opening a casino here.
"You can sit in a casino in Atlantic City or anywhere in the United States," she said. "Why come to an island like Bermuda, stay in a room and waste money, and not see what Bermuda has to offer?"
She's not a fan of cruising either.
"Unless you like shipboard life, I feel you miss out on a lot," she said. "I like to get there fast and do my own thing.
"I love everything about Bermuda and can't wait to come back."
She's already planning a vacation in October.