FutureCare seniors face big co-pay bills - MP Jackson
Updated: Nov 30, 2011 08:23 AM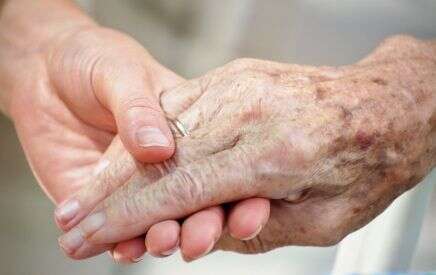 Government has misinformed FutureCare clients about some of the benefits available under the health insurance programme for seniors, the One Bermuda Alliance charged yesterday.
Clients have been "shocked to be handed bills of many thousands of dollars for overseas care, professional services and other benefits," according to the OBA spokesperson for seniors Louise Jackson.
"They are facing significant co-payments for overseas care because FutureCare coverage is limited to 75 percent of Emergency and Recommended Treatment. This means seniors are being asked to pay $12,500 on a $50,000 operation or procedure, or $25,000 on a $100,000 operation. Most serious procedures cost within this price range."
An early brochure on FutureCare stated that the programme did include overseas care for emergency procedures or for procedures not offered in Bermuda but it failed to mention that clients had to co-pay 25 percent for procedures as well as hotel and airfare costs, according to Ms Jackson's statement sent to the media yesterday.
"This information was also missing in the original FutureCare brochure listing benefits. It was corrected in a brochure for FutureCare's second launch, but the Government should have initiated a targeted mailing to inform seniors who may have been misled by the first brochure."
She added that seniors who had transferred to FutureCare from the Health Insurance Plan (HIP), which costs $384 a month, thought they were getting the same overseas care they got with HIP. "But they are paying much higher rates $635 a month for 70-year-olds and older or close to the same price $375 a month for 65 years and older but getting less for their money."
Health Minister Zane DeSilva did not respond to a request for comments.
However, Claudette Fleming, director of Age Concern which advocates for senior citizens, said that the organisation had received such complaints, as well as complaints about prescription drug co-pays, from seniors in the past but they had abated.
"I can't speak to why complaints have decreased, perhaps because people realise that there is very little that Age Concern can do for their immediate situations or because by now people have come to understand FutureCare's limitations," she said.
"We are, however, encouraged that the task groups for the National Health Plan have begun. We have been invited to take our place at the table and will be sharing our organisation's experiences in this regard with a view to making healthcare equitable for all especially for our Island's seniors who are in critical need of a healthcare coverage safety net."