Undecideds hold key to election
Created: Jul 26, 2014 09:00 AM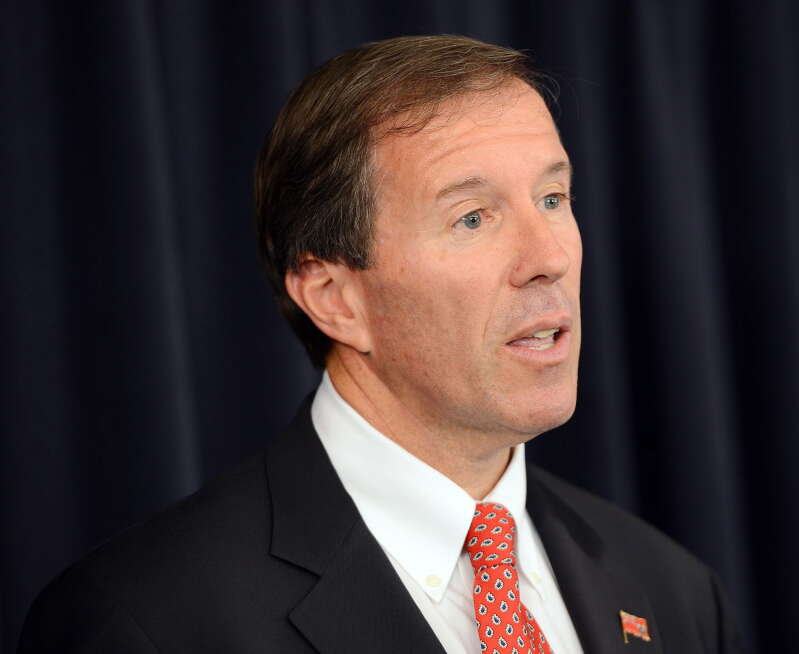 Almost 30 percent of the Island don't know who they would vote for if there was an election held tomorrow.
The rest are evenly split, with 36 percent backing the One Bermuda Alliance, and 35 percent saying they would vote for the Progressive Labour Party in a new survey commissioned by The Royal Gazette.
With a margin of error of five percent, that leaves the two sides roughly neck and neck, 18 months into the OBA's time in power. Of the remaining 29 percent, a significant number said they wouldn't vote for either party, would vote independent, or would need time to think in order to make "an informed decision".
The results of the Global Research survey have given Premier Michael Dunkley plenty to think about as he battles to heal an Island divided over the Permanent Resident Certificate loophole row, and Jetgate, while leading a party that has suffered a torrid time of late.
"All I can say to the people of Bermuda is bear with us — I'll provide the leadership, and, along with the support of my colleagues, there are better days ahead," Mr Dunkley said last night. The Premier said the redevelopment of the Hamilton Princess, ground-breaking at a new-look Pink Beach Club and promised new investment in the Ariel Sands resort all signalled renewed confidence in investment in Bermuda.
And he added that Bermuda's bid to host the America's Cup would also prove a money-spinner for the Island and promote its attractions worldwide. Still, while a narrow lead in the polls would provide a small crumb of comfort for some, the Premier refused to take an solace in a survey that has his party level with the opposition.
"Polls are always a snapshot in time and there is no election on the horizon at this time. But it is something we should look at and build on," Mr Dunkley said.
"We have a lot of tough decisions to make and we can use that to move forward and get Bermuda out of the mess it's in. I'm not going to take any great comfort in it [the survey].
"Our goal is to get Bermudians back to work — it's been a little slower than I might have hoped and there are a lot of things to do to get us back on track. But people can see the light at the end of the tunnel."
What he might take some comfort in is his approval rating, which is still high, and has been so since the OBA came to power.
Mr Dunkley's personal performance as leader — the first rating since he took over in May — showed 56 percent of voters took a favourable view, compared to 37 percent whose opinion was unfavourable. A further seven percent were undecided.
PLP leader Marc Bean got a 51 percent favourable rating, while 45 percent gave his performance as Opposition leader an unfavourable rating. The "don't knows" totalled four percent.
The parties largely split the Island down the middle, as might be expected.
Approval for the performance of the OBA in Government was at 49 percent approving, the same percentage disapproving, and two percent undecided.
More than half those surveyed (52 percent) disapproved of the PLP's performance, compared to a 46 percent approval rating.
Mr Bean was asked to comment on the survey last night, but declined to do so. "I have no comment whatsoever on that," he said.
The Global Research survey — carried out for The Royal Gazette between Saturday, July 12 and Saturday, July 19 — interviewed 404 voters and was weighted to be representative of age, race and gender.
The margin of error for the poll was plus or minus five percent.