Richards: PLP's hand to be forced on status
Created: Nov 19, 2018 08:00 AM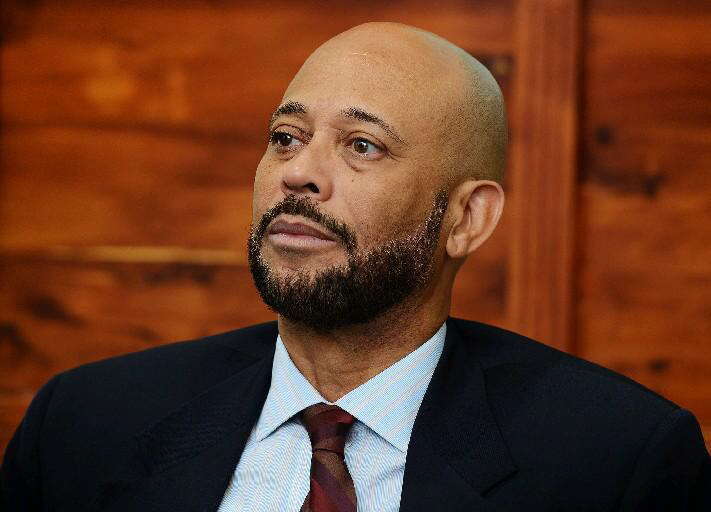 Shadow home affairs minister Sylvan Richards has predicted that the Government will be forced into "doing the same as the One Bermuda Alliance" in granting Bermudian status to long-term residents.
Mr Richards, made the prediction in the House on Friday evening in a speech that covered issues ranging from tax reform and the economy to gaming and tourism.
"I know they [the Progressive Labour Party] are having those discussions because the situation is the same," Mr Richards said.
"They are going to have to provide long-term status to long-term residents."
He added that he believed the Government would also court commercial immigration — where the wealthy are given certain benefits.
Members of the PLP became vocal with Walton Brown, Minister for the Cabinet Office, shaking his head, and tourism and transport minister Zane DeSilva responding sarcastically: "Good prediction, buddy."
Thousands of residents staged a five-day protest in 2016 over the One Bermuda Alliance's plans to table the Pathways to Status Bill that would grant status to long-term residents. The OBA was eventually forced to withdraw the Bill.
Citing Bermuda's "shrinking population" and "continuous exodus of people", Mr Richards went on: "This government has very real challenges, the same challenges remain and the remedy remains the same, no matter who wins the election.
"We must increase our resident population — we don't have enough people to support the size of the government we have.
"Our students are casting a wary eye towards Bermuda thinking, should I come back? Is there a job for me?"
David Burt disputed claims from the Opposition that the issue of immigration was controversial, saying that the people lost trust in the former government when it tried to push through the Pathways to Status legislation the day after losing a by-election.
The Premier also said it was crucial to have a bipartisan immigration reform process.
Minister of National Security Wayne Caines claimed the Throne Speech reply contained a "falsehood" in its remarks on immigration in this regard.
He said: "The minister who had responsibility for immigration before me had a working group and on that working group there are two members of the Opposition.
"We sat together this week, we know what the blueprint is, we will share this in due course."
Mr Caines also said that he was "aggressively tackling" a large backlog of work-permit applications.
Mr Brown, who was recently removed as Minister of Home Affairs, gave an update on the work being done on immigration reform.
"We are currently looking at coming up with the proposal for the harmonisation of families where one has PRC in the family. We are looking at harmonising that process to reduce the inequality there.
"We are also looking at ways to harmonise those families where one person has Bermuda status and to address that inequality."