FDM proud of its big-tent philosophy
Created: Sep 21, 2020 09:00 AM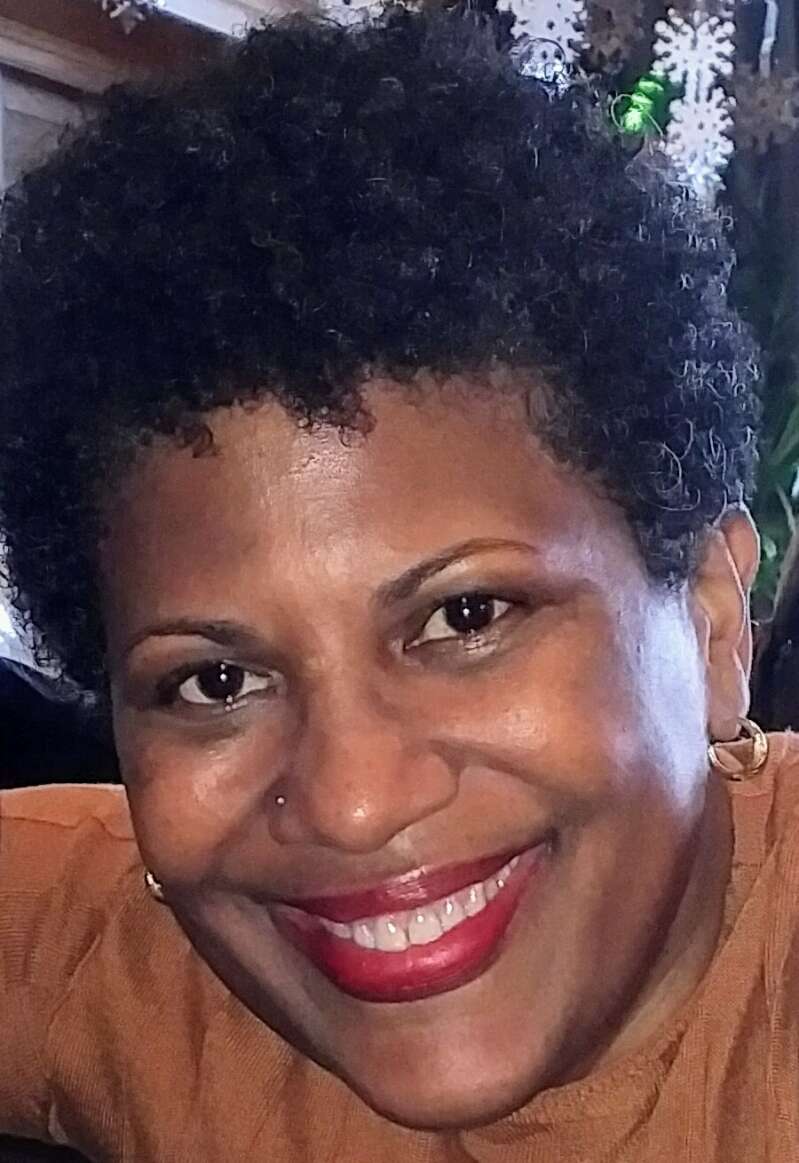 A desire to help bring about change inspired people from different walks of life to stand as Free Democratic Movement candidates in the General Election.
Members of the island's newest political force said they believed in representation for all residents — regardless of whether voters backed them at the polls — and a government that welcomes collaboration.
A list of points shared by candidate Christina Storey showed that FDM was "committed to rational immigration reform". It included the "immediate withdrawal" of the same-sex marriage case from the Privy Council.
Kae Thomas Palacio, who is running in Southampton West Central, said: "As a movement, FDM allows for persons with differing ideologies to come to the table as equal brokers.
"That allows for freedom of thought, freedom of conscience, healthy debate, diversity.
"We are going to have difference of opinions because our ideologies are not all aligned."
She added: "What we do have aligned is our values — the ethos of the movement — and that is integrity, freedom, free will, free thought, transparency, good governance and we appreciate the need for change and betterment."
Ms Thomas Palacio said: "It's bottom-up leadership, rather than top-down."
She explained: "Everyone has the freedom to vote and speak and respond and advocate according to their conscience; there's no toeing a line — that's not what we want.
"The diversity and the balance is important, and the sense of collaboration is very important. That's the way in terms of ethos and aspiration in which we would govern."
The civil lawyer added that a "solid and strong" Opposition was equally as important to democracy as the ruling administration.
Ms Thomas Palacio said that her daughter, Phoenix, 13, inspired her to step into the political arena and she thanked her husband, Manuel, for his support.
She added: "In five years' time, she will be 18, she will able to vote, she will be considered an adult and that reality check was like, I don't have the luxury of time to sit by and be disillusioned or discouraged or complain from the sidelines."
Ms Thomas Palacio, who faces incumbent Ben Smith, of the One Bermuda Alliance, and Crystal Caesar, of the Progressive Labour Party, highlighted how strongly she felt about voting, particularly in honour of female family members who lived for decades without universal suffrage.
But the 49-year-old initially felt apathetic towards the October 1 poll and was "disillusioned by the state of affairs" until Marc Bean, the FDM leader, contacted her.
Ms Thomas Palacio said: "I thought of my daughter, I had conversations with her and she was my inspiration. My daughter represents everyone's daughter — it's the children, it's her future."
She hoped that her child could inherit a country where the "divisive" Westminster parliamentary system would end, there was a strong economy, a reputable educational system and a sense of individual growth connected to collective development.
Patrice Minors said that she knew of Mr Bean's "brilliant mind" from her experience of being a PLP Cabinet minister with him.
She added: "I believe Marc to be a principled man, a person that was very much a visionary and I wanted to assist as best possible, so here I am now as a candidate."
Ms Minors, a PLP MP from 2003 to 2012, said: "The launch of the FDM gave me something to connect myself with. I felt disconnect from the PLP over the years and just my perception of actions made. You just have a feeling that things aren't as it seems and what's important to you, you may not see being exemplified in the Government."
She added: "I'm a principled person and I didn't see those principles being articulated to the level that I would want within the Government as it is now."
Ms Minors, who works in international business, said that people on doorsteps said they were open to change and "moving away from the bickering that they see happening between the other parties".
She explained that in a conversation with Mr Bean, he pointed out that people tended to complicate politics unnecessarily.
Ms Minors added: "If you present yourself with good intentions then the decisions that you make shouldn't be to the detriment of the populous; it shouldn't be to the detriment of the residents of Bermuda.
"It should exhibit equality, it should exhibit fairness, it should motivate the island as a whole and the people of Bermuda to fulfil their greatest potential.
"If that is the starting place, then I don't see FDM ending up being a replica of the existing two parties."
Ms Minors, who faces Craig Cannonier, the OBA leader, in Devonshire South Central, where Lindsay Simmons will stand for the PLP and Marilyn Steede will run as an independent, said that her canvassing revealed concerns over job opportunities, the island's economy and education.
She encouraged voters to back "the person who moves them in feeling a particular way of hopefulness".
Ms Minors added: "I would implore people to go with their gut feeling, go with what they feel and not necessarily be bound by party politics.
"We are representing a movement because we want to see change."
Dr Storey is a candidate in Sandys South, where she highlighted concerns including road safety, access for emergency service vehicles on smaller streets and the need for greater facilities at White Hill Field.
She will stand against the PLP's Jamahl Simmons.
A list of points that accompanied her personal details, used to inform constituents, said: "FDM is committed to moving Bermuda beyond a race and identity-based politics, and to restoring a civic social fabric which weaves the talents and inputs of all the humans on the island into a strong and resilient fabric."
It added: "FDM committed to no independence without a referendum."
Other points included: "FDM sees the SSM law as a non-issue and the suit is a massive waste of taxpayers' money, and believes that the LGBTQ community have the right to freely live their lives as they choose."
On immigration, it said: "FDM believes that if you were born in Bermuda, you have a right to Bermuda status. FDM is committed to rational immigration reform. FDM believes that our collective heritage is one of our greatest strengths."
Dr Storey, a fan of watersports whose background includes academia, counselling and sports coaching, explained: "Good government is supposed to be boring.
"Good government is a process of writing as few good laws as possible and doing as much communicating and listening to the people as possible.
"Public servants work for the people, all the people, especially and including the people who don't vote for you. They don't get any choice in paying taxes."
She said: "The FDM does not propose to have all the answers to all the questions and we certainly don't think of legislation or civic society as a static thing, so we are super keen to take expertise and advice from any and all people who have that due to their background and their life experience."