Birds thrive as ex-golf course transformed
Created: Feb 03, 2021 08:00 AM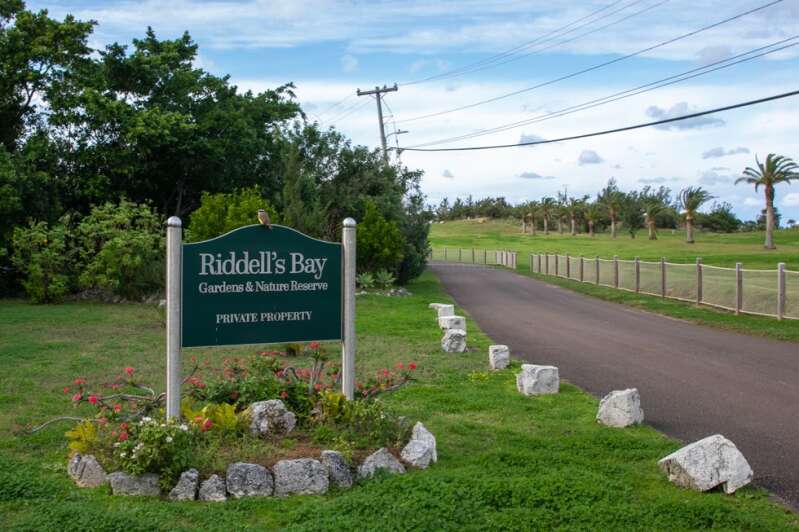 Landscape work at a development site on a former golf course had helped boost the environment for birds, the Minister of Home Affairs has said.
Walter Roban added "a great deal of hard work" had gone into the creation of parkland at the old Riddell's Bay Golf Course.
He said: "Conservation work currently under way includes eradicating invasive species – for example, Mexican pepper – and other non-native species such as casuarina and the new plantings of various endemic and native trees.
"What was notable were the numerous cedar trees on the property, which before culling works began, were previously overtaken by Mexican pepper.
"The significant landscaping improvements have enhanced the habitat for birdlife."
Mr Roban was speaking as he visited the Warwick site last week with Jason Wade, a Progressive Labour Party MP, and Lindsay Simmons, a PLP senator.
A special development order for Riddell's Bay was approved in Parliament last year.
It gave permission for 18 homes and 64 acres of conservation area at the site.
A Government spokeswoman said that a "significant component" of the SDO was "the provision of public access" to the conservation land.
Mr Roban added: "We are pleased to see that many local landscaping companies have been employed to do all the work on-site including constructing a vast network of walking trails and the restoration of ponds.
"Sustainable construction practices are being employed on-site.
"For example, old asphalt from previous golf cart paths has been removed, ground-up and reused as fill for the eastern road.
"Large casuarina trunks have been transformed into benches, smaller Casuarina trunks and other invasives are mulched and reused in pedestrian pathways and garden areas.
Mr Roban said: "The Riddell's Bay development is an example of how developers, environmental groups and government can work together to achieve the right balance to protect our environment and create open spaces for our residents to enjoy."
The Government spokeswoman added that the SDO conditions included provision to create 18 residential lots across 23 acres - about 25 per cent of the property.
Each lot was designed to have one detached house.
The 64 acres of conservation land will include a nature reserve, open space and a recreation area.
.