UK restrictions on travel to Bermuda
Updated: Mar 05, 2021 04:10 PM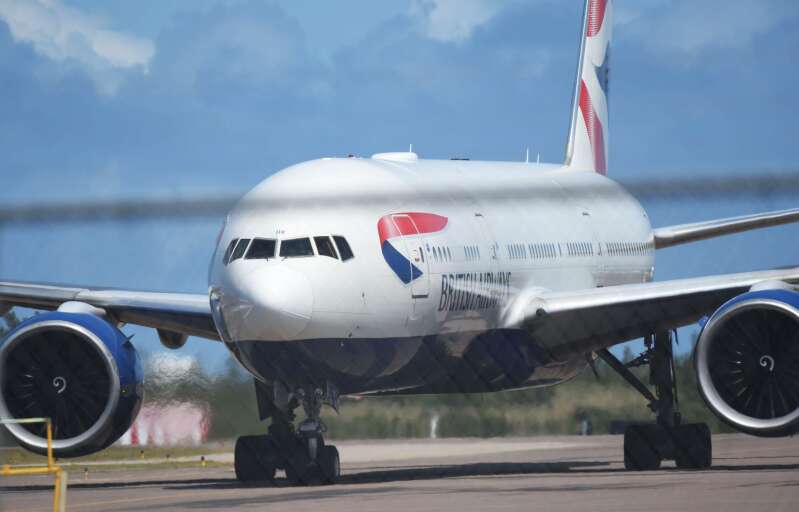 Travel from Britain to Bermuda will be restricted to people with a valid reason while UK stay at home measures are in force, the Government's London office said today.
The UK office told Bermudians in Britain that people on their way home from next Monday had to complete a declaration form to confirm that their travel was permitted.
Travellers may be required to show the declaration and evidence in support at the point of departure.
A Government spokeswoman warned the public: "Failure to provide proof of a legally permitted reason to travel is an offence for which you may be fined."
People aged under 18 do not have to complete the form, but the accompanying adult must fill in one on their behalf.
The spokeswoman said: "It is advisable to print a copy of the completed form or save it to a mobile phone or other device."
Permitted reasons include essential travel for business and when work can not reasonably be completed from the UK.
Travel for those undertaking volunteer work that cannot be carried out from Britain is also allowed.
People can travel from the UK for academic study or professional qualifications where a physical presence is needed or where activities must be completed overseas.
International students returning home are also exempted.
Travellers can also leave the UK on medical or compassionate grounds.
This includes travel to visit someone who is dying or critically ill, for maternity services, or to be with someone giving birth, or to be with a baby who is receiving neonatal critical care.
Other reasons include medical or emergency treatment which cannot be obtained in the UK or to accompany such a patient if necessary.
Avoidance of injury or illness or to escape risk of harm such as domestic abuse are also exempted categories
People can travel for weddings, funerals and related events with evidence including a letter or invitation.
Other permitted reasons were to fulfil legal obligations or to carry out property transactions.
Travel to exercise court-backed custody rights or to appear before a court or an administrative authority will also be allowed.
The form is available at https://www.gov.uk/guidance/coronavirus-covid-19-declaration-form-for-international-travel