BVI acting Premier opposes direct rule in wake of critical report
Created: May 02, 2022 07:53 AM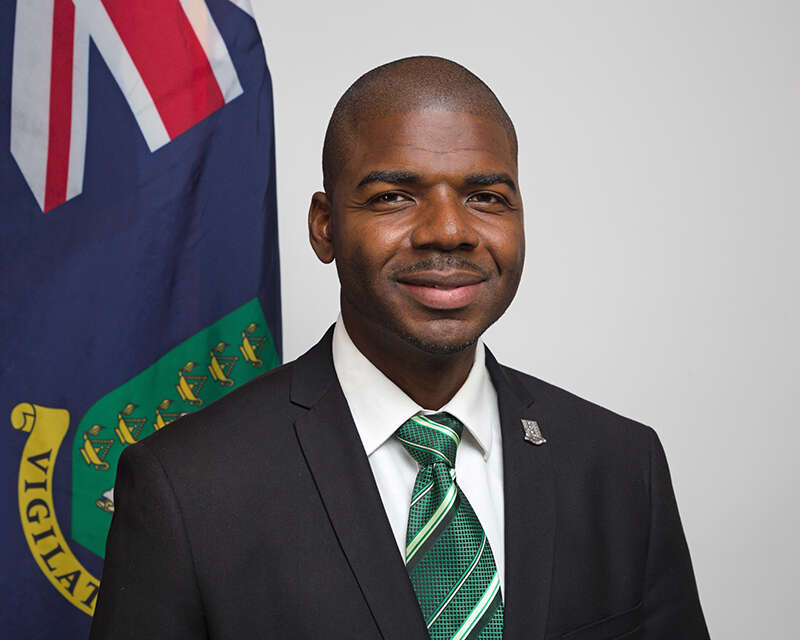 The Acting Premier of the British Virgin Island has called for reforms short of direct UK rule of the territory in the wake of a tumultuous week for the British Overseas Territory that saw the arrest of its Premier on drug charges.
The statement yesterday from Natalio Wheatley, formerly the Deputy Premier and finance minister of BVI, followed the recommendation for British intervention after a Commission of Inquiry found rampant corruption in the territory's governance.
The sweeping independent investigation was ordered by a previous Governor of the territory, Gus Jaspert, who was succeeded last year by John Rankin, present Governor of the British Overseas Territory and former Governor of Bermuda.
Separately, BVI Premier Andrew Fahie was arrested with others in Miami on Thursday under a sting by the US Drug Enforcement Agency, with agents reportedly posing as Mexican cartel members.
Dr Wheatley said he was "very concerned" at the report's "recommended partial suspension of the constitution and direct rule by the UK for at least two years".
"What this would mean in real terms is that there would be no more elected representatives who represent the people of the districts and the territory in the House of Assembly where laws are made for our society.
"There also would be no Government Ministers to advance the public's priorities or a Cabinet to approve policy.
"All of this authority would be vested in the Governor."
Dr Wheatley said he had shared his concerns with Mr Rankin and Amanda Milling, the British Minister for Overseas Territories – adding that reforms in governance could be achieved under the existing constitutional framework.
Mr Rankin, who took up the BVI post in 2021, cited "corruption, abuse of office, and other serious dishonesty" in launching the investigation.
Dr Wheatley admitted there was "much more to do".
But he highlighted the "good working relationship between the Governor and the Ministers of Cabinet".
He said he supported the Governor's constitutional responsibility for ensuring security – adding that the recommendations could be put in place "without resorting to direct rule".
"These arrangements can be extended every 12 months until satisfactory progress is made."
Dr Wheatley said he had met with the BVI Leader of the Opposition and would discuss the Commission of Inquiry report with Ms Milling next week, when the minister is to return to BVI.
The statement added that there had been "an informal meeting of the House of Assembly" yesterday.
Dr Wheatley called on BVI residents to examine the report and share their views with their elected representatives.
He added: "I will give another statement at the appropriate time."
The Guardian newspaper reported today that a decision on direct rule of BVI, a Caribbean territory east of Puerto Rico, is expected next week.
· To read Dr Wheatley's statement in full, click on the PDF in "Related Media".