Minister outlines 'flexible policy' to planning to boost investment in North East Hamilton
Updated: Jun 05, 2022 09:16 AM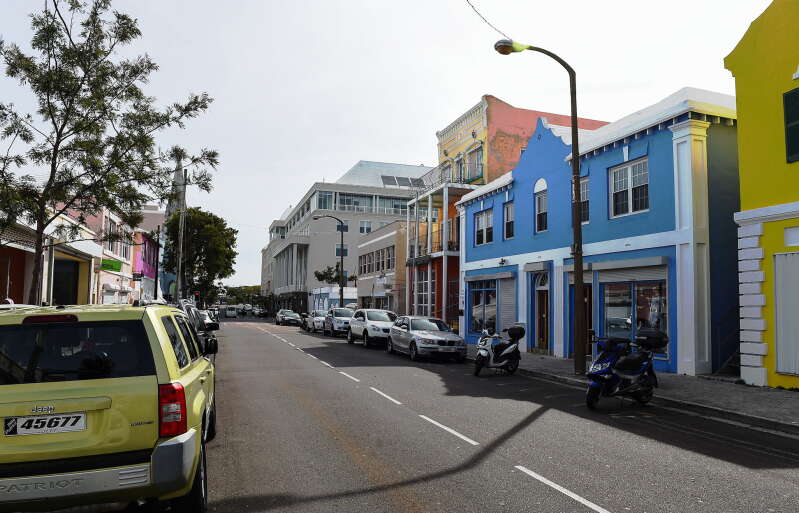 There will be no limits on the height or design of new buildings in North East Hamilton under a plan aimed at transforming the area so that "negative perceptions" of it can be buried, MPs heard yesterday.
Walter Roban, the Minister of Home Affairs, said a new approach was needed as the neighbourhood had suffered from continued under investment and a bad image.
Announcing new planning frameworks to the House of Assembly, Mr Roban said: "North East Hamilton is an area of unparalleled community spirit. However, it is also an area which has suffered due to a lack of investment in its infrastructure and environmental conditions.
"The area has been subject to, and continues to experience, challenging socioeconomic conditions which have contributed to negative perceptions of the area.
"These negative perceptions have caused a general reluctance within the private sector to invest in development projects within the area.
"The plan sets a flexible policy framework which affords greater decision-making discretion to the Development Applications Board.
"This framework does not set any absolute parameters in terms of acceptable uses, designs or building heights in order to allow each development proposal to be considered on its individual merits.
"It does, however, contain all of the conventional planning considerations, ensuring that appropriate decisions can be taken within a robust policy framework."
Mr Roban said that the area had been deliberately omitted from the 2015 City of Hamilton Plan because the neighbourhood was seen to have a "distinct urban fabric" worthy of its own blueprint.
The minister said that North East Hamilton would be treated in a different planning policy way to other areas of Bermuda.
Mr Roban said: "Such an approach allows for decisions to be taken through balancing all of the relevant factors, and not mandating that a planning application must be refused because it fails to meet a single policy.
"Similarly, it also means that an application does not have to be approved just because it meets preconceived requirements."
The minister said there would be a case-by-case assessment for planning decisions based upon the nature of proposals, and encouraging developers to put forward "innovative designs which respond to the established characteristics of the area".
He told MPs the plan would set a "flexible framework" allowing the Development Applications Board to have greater discretion.
Mr Roban insisted that the Government's aim was to make Hamilton a "livable city".
The plan can be viewed here.