It's time to get rid of the sugar tax, says OBA
Updated: Jan 09, 2023 08:57 AM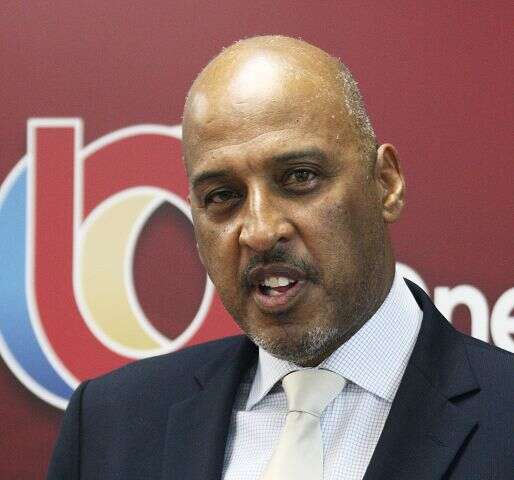 David Burt, the Premier, has been accused of failing to keep promises after pledging that changes to a controversial tax were in the pipeline more than three months ago.
The opposition One Bermuda Alliance has called for the sugar tax to be abolished, claiming it was placing an unnecessary financial burden on residents.
The tax on products containing sugar was introduced by the Government in October 2018 as a weapon in the war on diabetes. It was hoped that higher prices would deter residents from consuming sugary drinks.
The Government has ignored repeated calls by the OBA to scrap the tax, but in October last year, Mr Burt did say that it would be amended. He did not provide any further details but said that some changes may have to be made through Parliament.
Last night, Cole Simons, the leader of the OBA, said that the tax had failed to reduce sugar consumption but was damaging the financial health of residents.
Mr Simons said: "Three months ago, while in the middle of a leadership challenge, Premier David Burt promised Parliament that changes were coming to his deeply unpopular sugar tax.
"As expected with PLP promises, they are made, but nothing materialised.
"When the sugar tax was first implemented in 2018, the Government applied a 50 per cent duty on all sugary soft drinks, candies and plain sugar imports, which increased to 75 per cent in 2019, all with the goal of curbing the unwanted consumption of these foods which contribute to obesity.
"More than four years later, the tax has not only failed to achieve the anticipated positive lifestyle changes, it has added to the economic burden islanders face on a daily basis. In fact, millions and millions of dollars have been taken from the pockets of Bermudians by this PLP government and has been absorbed into government coffers instead.
"If the objective of the sugar tax was to reduce the high incidence of diabetes and obesity in Bermuda, surely the Government should have passed on some of the proceeds to the Bermuda Diabetes Association, the leading provider of diabetes education, research, resources and services.
"If not, the country deserves to know how much money has been raised, where the funds were allocated and what programmes received funding.
"The OBA has consistently called for this disastrous sugar tax to be repealed. Bermudians need relief, not endless broken promises from Premier Burt.
"If the Premier is serious about reducing the economic burden we all face, he can start by getting rid of the sugar tax."
Mr Burt did not respond to requests for comment by press time.